Did you know that you can easily generate a various template for Data Transfer Workbench on SAP Business One?
When you need to upload a setup data, master data, or transaction data to SAP Business One, you always using a Data Transfer Workbench. As an user (or internal IT), you can ask to your SAP Consultant to give you a templates base what you need. Or, you can directly search a template on directory C:\Program Files\sap\Data Transfer Workbench\Templates\Templates. That's a templates provided after you installed a SAP Business One Data Transfer Workbench on your PC-client/TS (for HANA) or on your server (for Non HANA).
But when you need that template for urgent matters, and didn't find it on that directory, what can you do?
It's easy, first open the Data Transfer Workbench (DTW) application, logging in to your company's database with superuser code.
On menu bar, click Templates, choose "Customize Template" or Ctrl+M


On Customize Template window, click Select Object
As an example:
Choose Resources > Resource Master Data. Then, choose Create Template for the Structure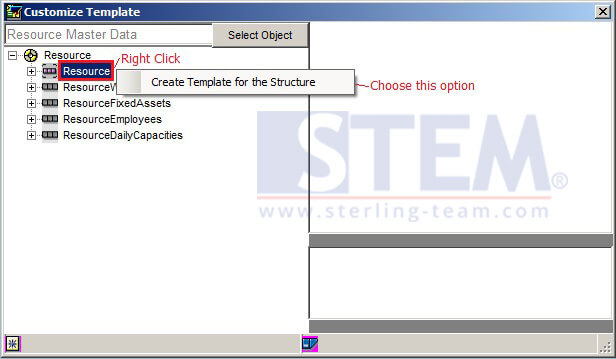 Please wait for a while, choose a directory to save that template.
Input a file name, and save as type 'Excel Template', then click Save.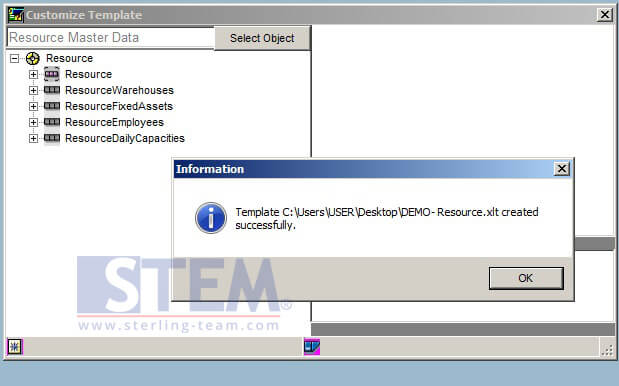 After that, check on your destined directory, and your template now ready to use.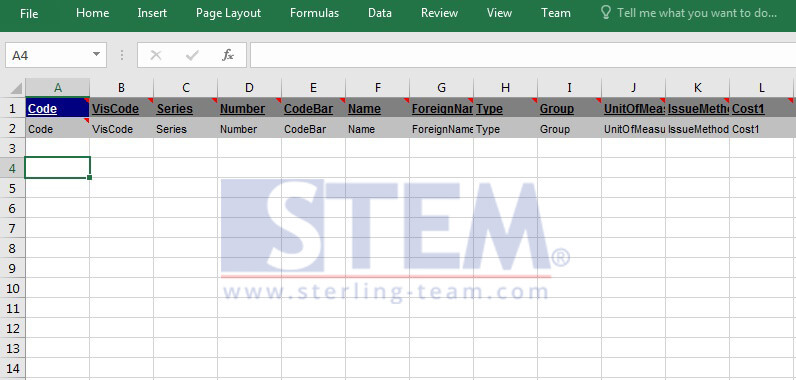 Also read:
Most Viewed Posts