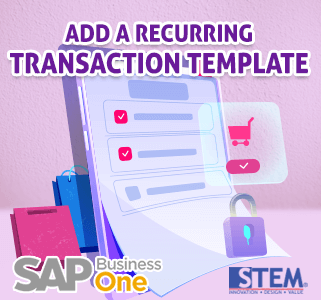 Do you have recurring transactions? Like monthly electricity payments? If yes, SAP Business One has a feature for Recurring Transactions by creating templates.

In addition, you can make the Recurring Transaction window appear when you log on to the system, by selecting Display Recurring Transaction in the Execution checkbox in the General Settings window.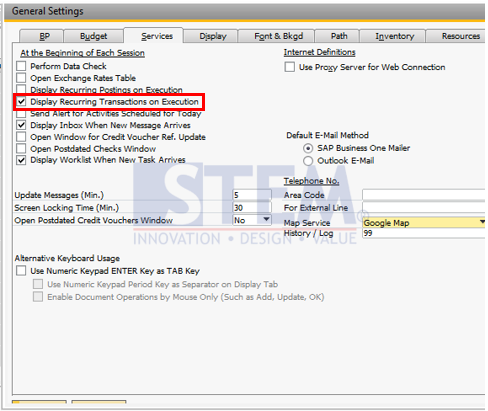 ---
You can make Recurring Transactions through this menus:
Purchasing – A/P > Recurring Transaction
Sales – A/R > Recurring Transaction
Inventory > Inventory Transaction>Recurring Transaction
After choosing it the Recurring Transaction window will appear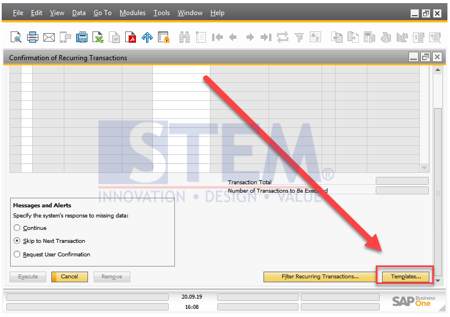 Then click the templates button and the Recurring Transaction – Document Drafts and Template window will appear.
---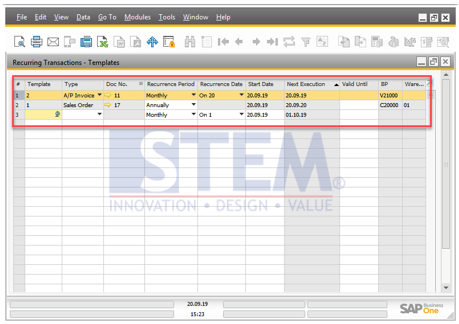 In the Column Template, enter the template name you want to create, then enter the document type, for example, purchase orders, sales orders, a / p invoices.
Then place your cursor in Doc No

a

nd press the Tab Key. A list of document drafts that you want to select will appear.

(You can select a document or make a new one)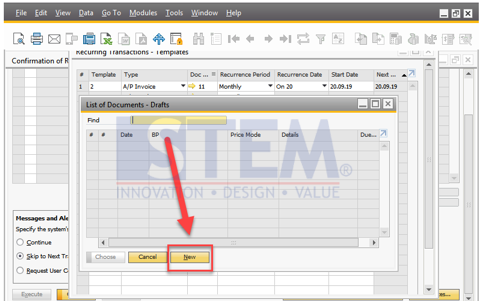 After that, determine the recurrence period. You are able to set it daily, monthly, anually, etc.
After you have fill in all the template tab, Save the template.
---
After you have created a template, you can return to the Recurring Transaction again to execute the existing transaction template.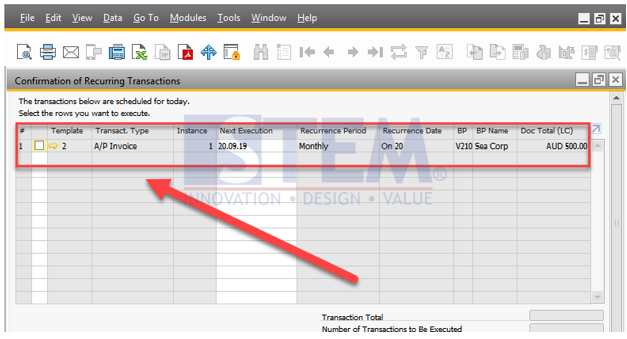 Every date that is specified by this transaction will appear every time you log in that date. To execute transaction, press the execute button to add transactions.
A message will appear that the transaction has been successfully added.
Most Viewed Posts