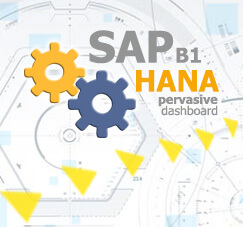 There's so many benefits of using SAP HANA. As of SAP Business One 9.1, version for SAP HANA Patch Level 05, you can design HTML5 pervasive dashboards, by using the enhanced Dashboard Designer.
On Tools – Pervasive Analytics, click New Dashboard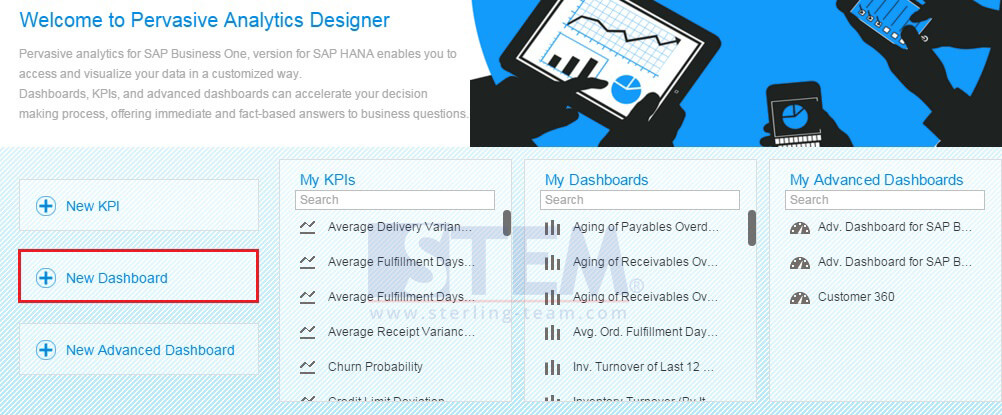 Then, select Base Data Source.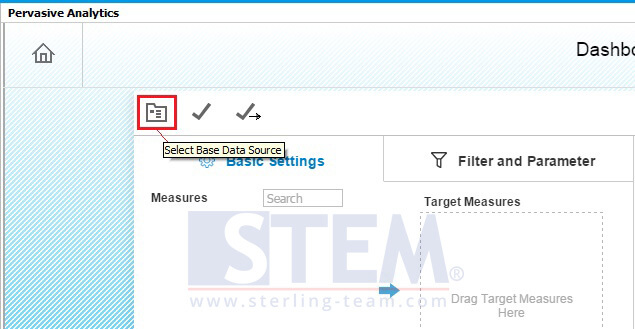 Choose one of the Calculation View (base on your own preferences).
On List of Data Source: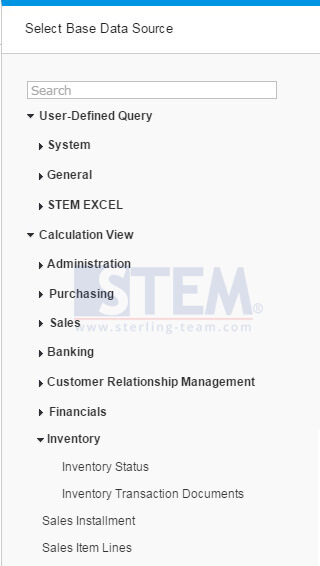 Choose measure type, drag and drop to Target Measure column, choose Target Dimensions, and a chart type.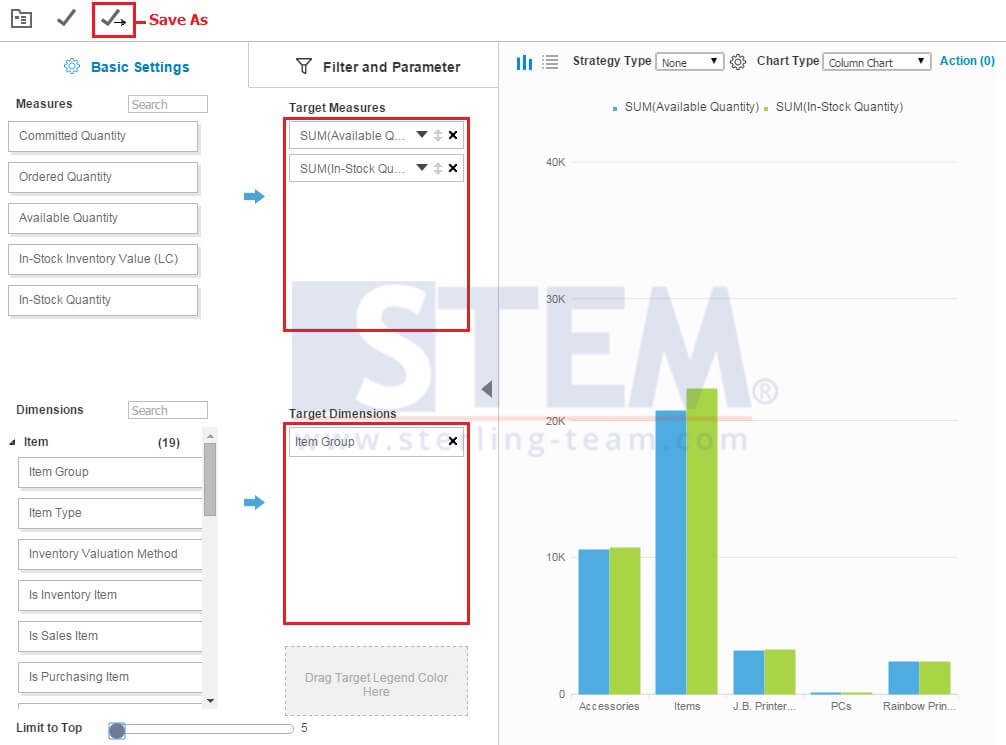 Don't forget to save as your dashboard design, and now your design will be automatically added on pervasive analytic home screen.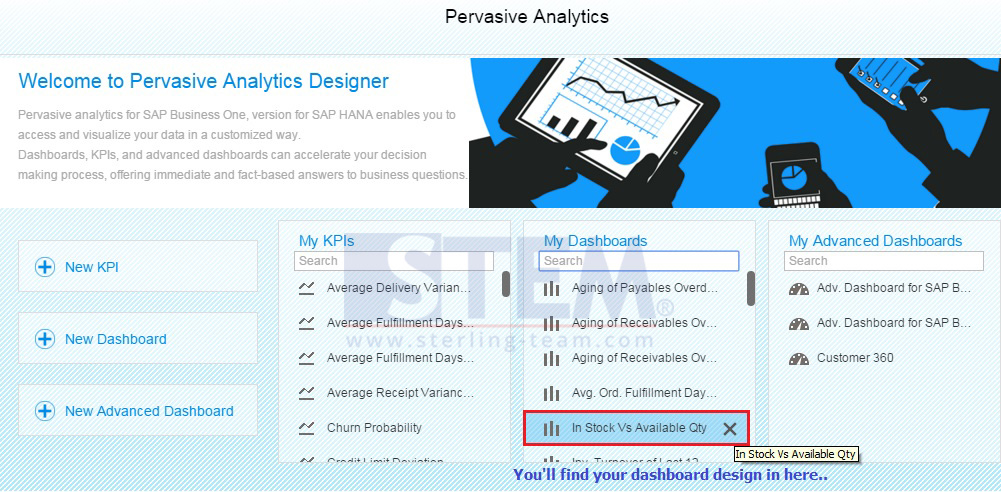 Now, it's time to add your dashboard design to your SAP home screen, via Widget Gallery.
Just need to click a Pencil icon, then choose (+) on the home screen.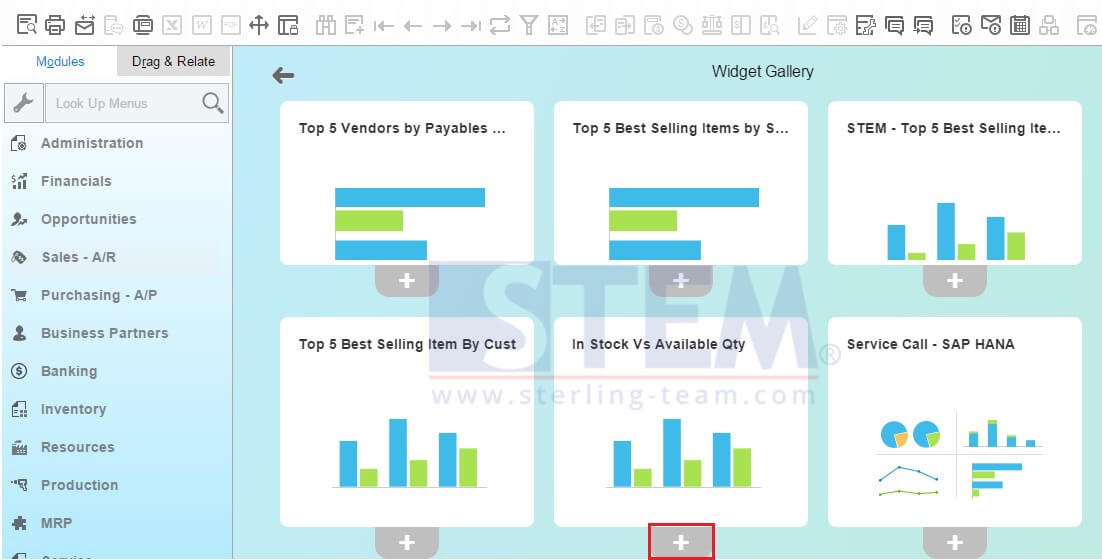 And the result will be like (picture below) after you click (+) button.
Note: Only available on SAP B1 9.1 version HANA, Patch Level 05 and above.
Also read:
Most Viewed Posts