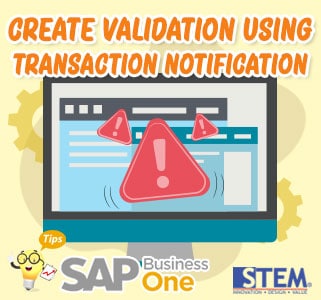 In SAP Business One (SAP B1) either you are using SAP Hana or Microsoft SQL Database, we can add simple validation using store procedure in the database.
For example, when users create a new Business Partner Master Data (vendor or customer), we want to have validation in the Business Partner Master Data screen that users have to fill in the Foreign Name field.
please open SQL Server Management Studio and then log in using your database username and password.
After login, at the left panel find your database name > click the drop-down menu on Programmability > click the drop-down menu on Stored Procedures.
Then please find SBO_SP_PostTransactionNotice > right-click on it then choose Modify.
Now we can write the query to check if the foreign name field has been filled. We also can set the error message that appears in sap business one.
Now we have the validation in screen Business Partner Master Data when create or update the data.
Also read:
Most Viewed Posts