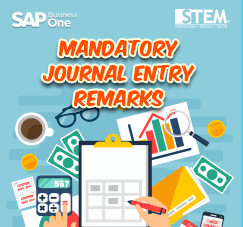 SHARE ON
Do you need to improve ability for tracing and auditing readiness for your business? Good news, with the new feature from SAP Business One, it's possible to make the Journal Entry Remarks mandatory filled in SAP Business One.
How to do that?
Please follow this path:
Administration → System Initialization → Document Settings → Per Document Tab → choose document: Journal Entry
Don't forget to click Update button after you've done.
In upgraded and newly created database the option "Mandatory Remarks" is not selected by  default. Once the option is selected, it is provided with further validation types which are Warning Only or Block Posting.
If you select the "Block Posting" option, system will give you a red notification error as usual like shown on this picture below:

Remarks Template – What is it ??
Users can define, maintain, set as default and use the Remarks per G/L Account in SAP Business One. Users can define a description as Remarks Template and assign to G/L Account to be used as default in the rows of the Journal Entry created.
This "Remarks Template" window can be accessed via the Chart of Account → Account Details.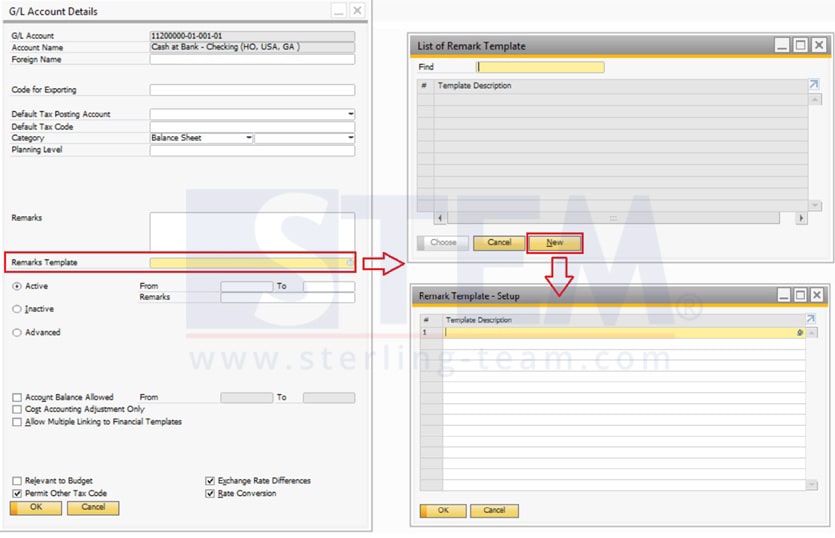 In Journal Entries, new fields are available to record the Remarks Template.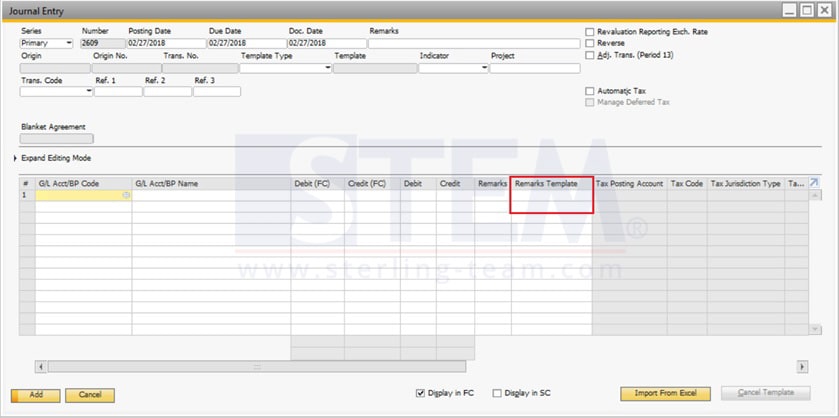 I hope this article will help you set-up your Audit Trail for transactions perfectly!
Note:
Only available on SAP Business One version 9.3 or higher.
Most Viewed Posts