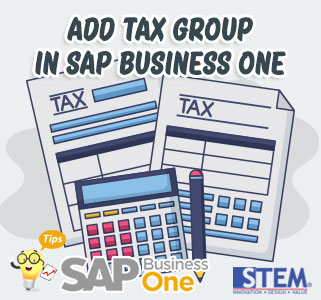 The Tax Group menu in SAP Business One is used to define the type of tax used in every sales/purchase transaction document which will be automatically recorded in the system and entered into Chart of Account according to the type of tax.
Example:
The Journal lines with grey text are automatic posts from SAP Business One and cannot be changed.
Therefore, it is necessary to be careful in defining the Tax Group.
To add the Tax Group, follow these steps:
In the main menu SAP Business One, enter to Administration menu → Setup → Financials → Tax.
Enter the Code, Name, Category, Tax Account, and the other info.
After that double-click on the new tax line until a new Tax Definition – Setup dialog window appears, or right-click select Tax Definition.

Fill in the Effective from and Rate (in percentage) columns.
Click Update in the Tax Definition dialog, and click Update once again in the Tax Group window.
Also read:
Most Viewed Posts