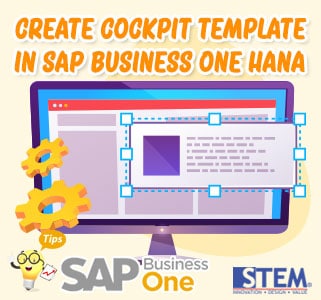 Did you know?
In SAP Business One Fiori-Style Cockpit, you can create a cockpit template created by users in your company. So, you can choose which cockpit template each user will use.
Here are the steps to create a cockpit template in the Fiori-Style Cockpit:
In SAP Business One Main Menu, choose Tools → Cockpit → Cockpit Management.
The Cockpit Management – Setup window will appear.
In the Cockpit Management setup window, add a name and description for the new template you want to create.
Choose Update Button.
The Cockpit Template has been created.
To check the Cockpit template that has been created, In the Fiori-style cockpit, choose  to open the template list.
Also read:
Most Viewed Posts