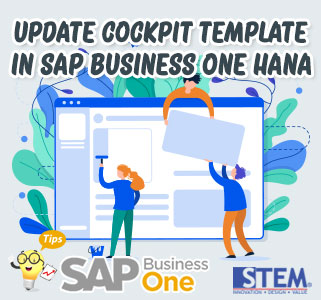 The cockpit is a feature in SAP Business One Hana that helps users to simplify their work according to their position. With a cockpit, users can also adjust the appearance of the Cockpit that use to match their position, for example, Finance, Sales, Purchase, Inventory, and others. After choosing the template used, we must not forget or do any mistake in applying the template that we use. Follow These steps:
In the SAP Business One Menu select General Settings → Cockpit Tab
Fiory-Style Cockpit has been selected → Check Refresh KPIs and Pervasive Dashboard options → Update
Click on the   symbol to display the available Cockpit template.
Select the template → Press OK
Make changes in the cockpit display
Click the  symbol
select the "Update My Cockpit" option
The system will give a warning → click OK
Then the template has been updated
This article only applies to SAP Business One using SAP Hana database.
Also read:
Most Viewed Posts