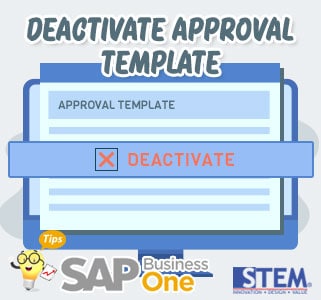 If the Approval Template is no longer in use, the user can change it to inactive.
To deactivate the Agreement Template, follow these steps:
Make sure before deactivating template approval, there are no document approval templates still pending (not rejected or approved yet). If it is confirmed that there are no pending documents, you can move on to the next point.
Find the template approval wants to be deactivated (you can find it according to the name or description of the approval template), and check the valid documents for the approval template (For example outgoing payment).
If the template approval you want to deactivate has been found, uncheck the active column, then click the 'Update' button below.
Ensure that all outgoing payment approval templates are activated, then when posting outgoing payments, no longer go through the approval process and the outgoing payment documents are made immediately.
Also read:
Most Viewed Posts