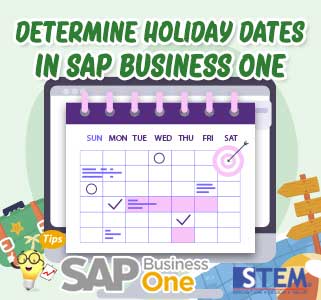 In SAP Business One, there is a function to define the holiday date which is used to determine the dates of national holidays that will be applied in the work calendar. You can define holidays for future years and ensure that they align with company business policies. By specifying these dates, it can be ensured that no transactions will be processed during these holidays. In addition, the holiday date table can be used in the MRP Wizard process to calculate a suggested production or purchase date.
To determine the holiday date can be done through the menu Administration -> System Initialization -> Company Details -> Accounting Data. You can select Define New to list public holiday dates based on certain criteria, for example by year or country.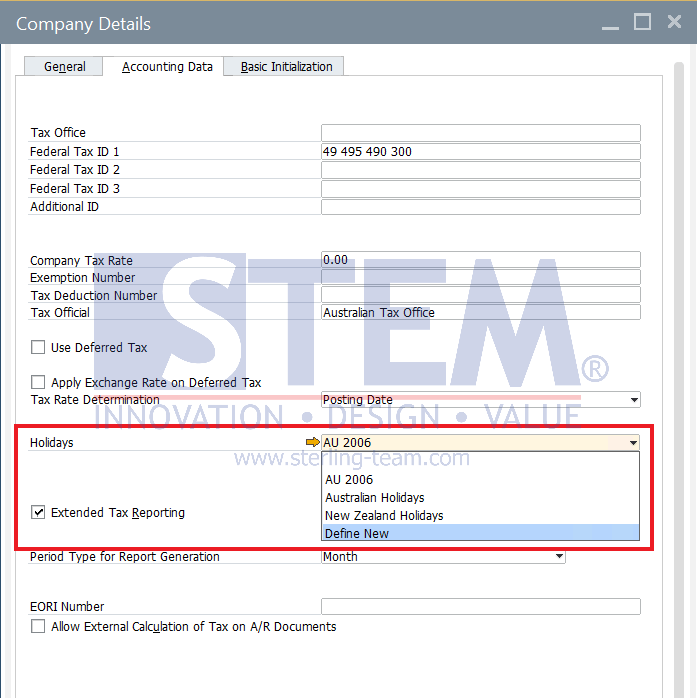 Enter a description of the holiday date.
There are 2 checkboxes to choose from:
Valid for One Year Only: If checked, the holiday date that has been set will only be valid for one year. If the holiday date always falls on the same date every year, then the checkbox should be unchecked.
Set Weekends as Work Days: If checked, weekends will also be counted as working days when calculating due dates.
In the table section, it is necessary to fill:
Start Date: Is the start date of the holiday.
End Date: Is the end date of the holiday
Remarks: Can be filled with holiday information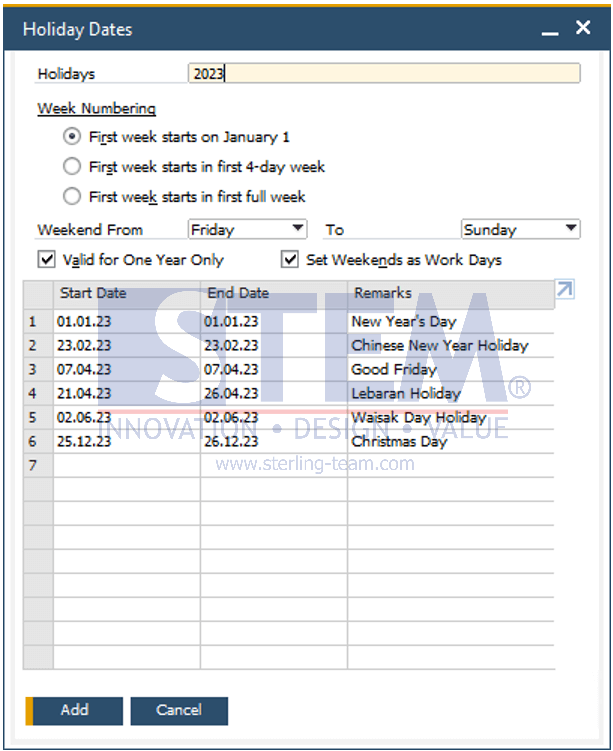 Also read:
Most Viewed Posts