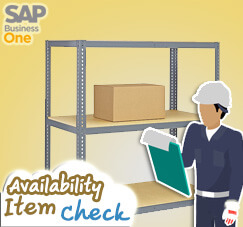 As a Sales Admin, you have a lot of job to do with SAP Business One, but system keep notify the pop-up screen?
On SAP Business One, there's always a feature to make your daily jobs easier. But, as we know from our client's story, a certain feature is not always useful as they hope before. Note that sometimes on managerial decision on various company will be make an admin user's daily job with SAP more details to reduce a risk.
Here's the two side of story:
First, as an sales admin user, you want to tell your SAP admin to deactivate this "Availabilty Stock Check" screen. Or second, as an IT/SAP superuser, you want to reduce the risk for committing too much stock while there's already a lot ot outstanding Sales Order has not been delivered yet.
Sales Admin Side:
Is it your screen popping up to check the availability stock? If you have 20 rows on your SO, then you must be seeing this pop-up 20 times.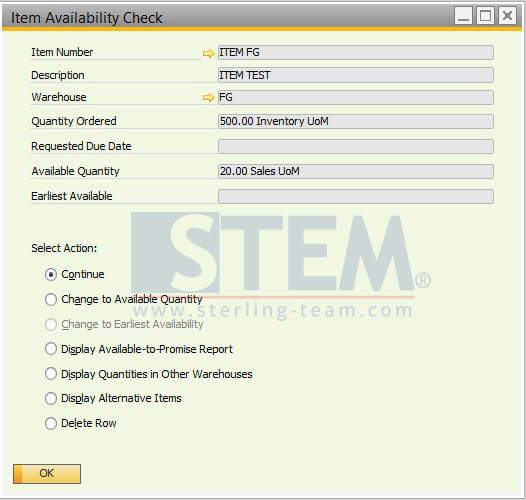 When you choose to continue, and the quantities still not enough, you still can create that sales order. You can also select the "Display Quantities in Other Warehouse" to check that item's stock on another warehouse.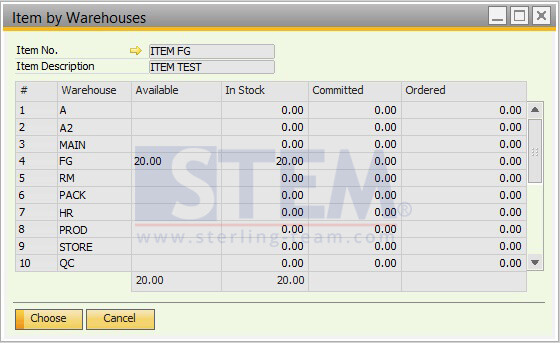 IT/SAP Superuser Side:
You can decide, you want to activate or deactivate this feature for checking the item availability check on selected warehouse. Go to menu Administration > System Initialization > Document Setting, choose tab "Per Document", select document 'Sales Order'. You can easily tick the "Activate Automatic Availability Check" option.
This feature is set, to make user realize, that the sales items is on the minimum availability and must be reproduce. SAP Business One create a notification base on the current stock vs the ordered stock on current Sales Order.
Most Viewed Posts