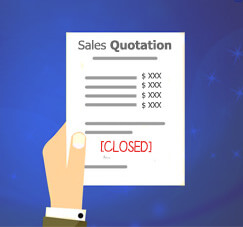 On your daily routine, sometimes creating multiple Sales Quotations may consume a lot of your time. Especially on a case when that Sales Quotation documents are already closed, but you need it again for create another (new) Sales Order based on that Quotation.
Sample case, you created that Sales Quotation 2 months ago, already copied to multiple partial Sales Order and delivered all of the goods, so your Sales Quotation open quantity was zero and document finally closed. And it's a new month, and you need to use the same Sales Quotation document, repeat that process all over again for creating Sales Order based on that quotation.
But it can't because that document was closed.
So, you need creating a new Sales Quotation? Nope.
SAP Business One enables you to reuse closed Sales Quotation. Of course, it will save a lot of your time, save effort, and reduced your company database size.
Follow these simple steps:
In Administration à System Initialization à Document Settings à Per Document tab, select "Sales Quotation" and then tick the checkbox "Allow Copying Closed Quotations to Target Doc."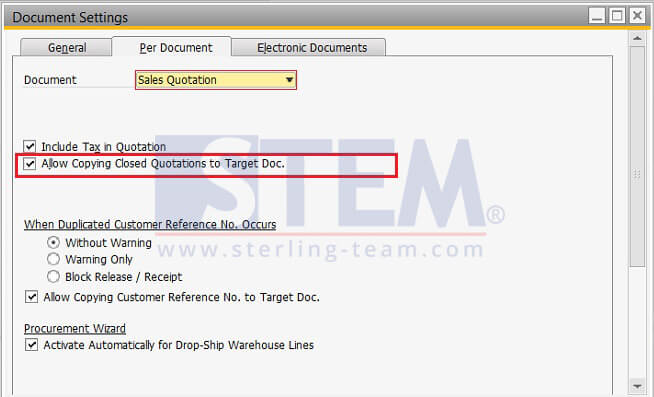 Now with this updated setting, the "Copy To" button will be enabled, whenever your sales quotation status "Closed". System will be letting you copy the closed sales quotation to target document of your choice, as many times as required.
Also read:
Most Viewed Posts