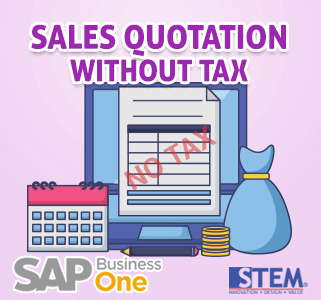 Sales Quotations are used to estimate the prospect of a buyer to see the amount of the price of goods to be determined when the purchase process occurs.
Quotations are also useful to tell the price of goods at a certain time.
In SAP Business One, Sales Quotations can also include the tax for the goods themselves, but if you don't want to include taxes when giving quotes, you can also do the following.
---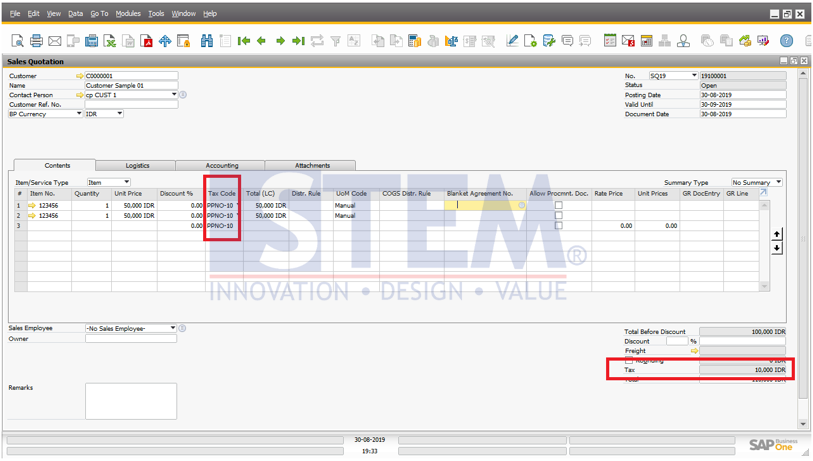 The picture above shows if the tax are included.
---
If you dont want to include the tex you can go to the menu:
Administration>System Initialization>Document Settings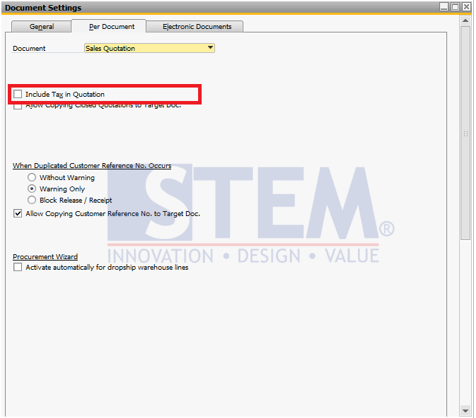 Un-tick the "Include Tax in Quotation" checkbox
Later when you make a sales quotation, the tax will not appear again as seen in the picture below.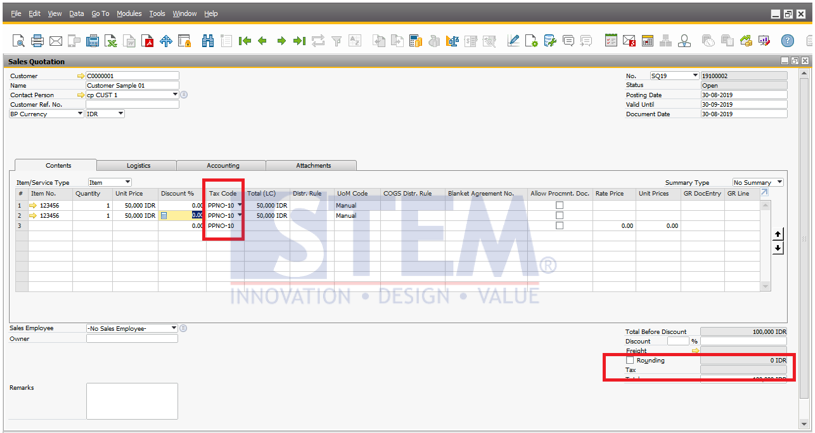 Most Viewed Posts