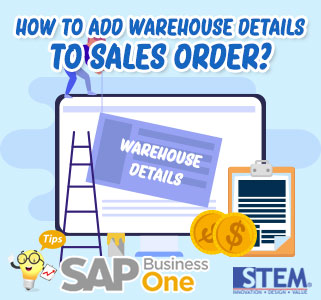 When you want to sell some goods and your company has many warehouses, you might want to know the types of warehouses from goods to be sold to customers. Because, each warehouse code has a different meaning, for example, Warehouse Code 03 for Dropship (based on default settings). To find out, we can enable the UI to bring up the Warehouse code in the Sales Order UI:
In the SAP Business One main menu, select the Sales-AR menu > Sales Order or other alternatives in the Search Field section, type Sales Order.

After the Sales Order window appears, click Form Settings on the toolbar.
Select the Table Format tab > in the Search column, type Whse and check the box in the Visible.
Save by clicking OK.

Return to the Sales Order menu, a Warehouse table will appear.
Also read:
Most Viewed Posts