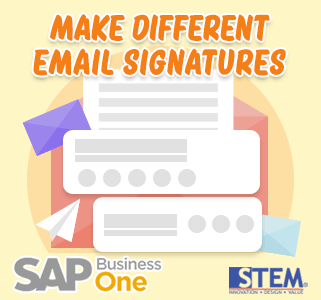 SHARE ON
Have you ever received an e-mail, and at the end of that e-mail message there is information about the sender? That information is called an Email Signature.
We can write an email signature on SAP Business One, and SAP Business One also provides a feature so that we can distinguish email signatures for each document.
Example: An email signature on a Purchase Order that will be sent to a vendor is made different from the Email Signature on the Sales Order that will be sent to the customer.
---
Here are the steps to make it:
1. First, you need to determine whether you want to send an email through Outlook or SAP Business One Mailer. From SAP Business One Main Menu, access the menu Administration -> System Initialization -> General Settings -> Services tab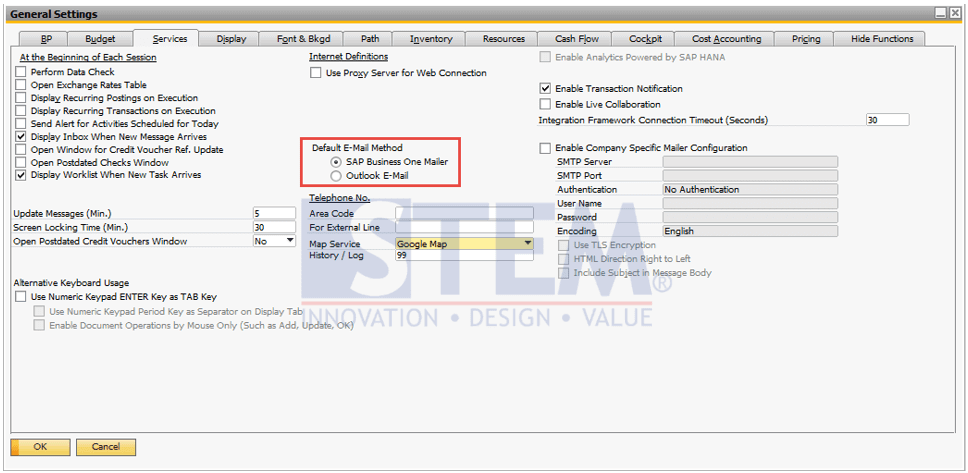 Choose your desired default E-mail Method then click the OK button.
---
2. Choose the document that you want to also send it through e-mail.
Access the menu Administration -> System Initialization -> Print Preferences -> Per Document tab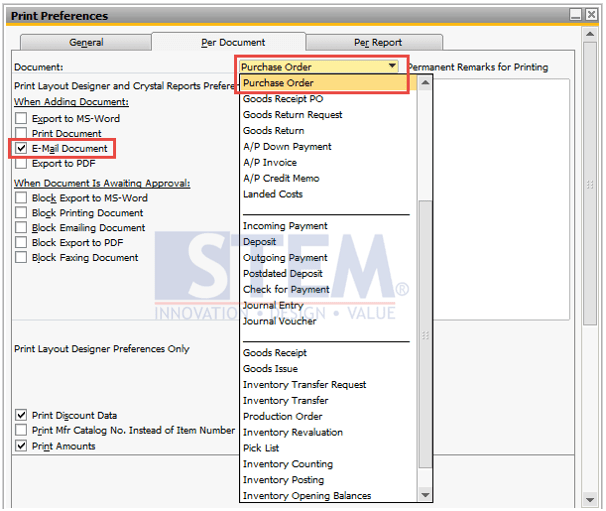 Choose the document that you want to be send through email, then tick the "E-Mail Document" checkbox  at the "When Adding Document" section.
---
3. In the E-Mail Subject and E-Mail Body sections you can enter text that will be filled automatically in the email when the document is sent.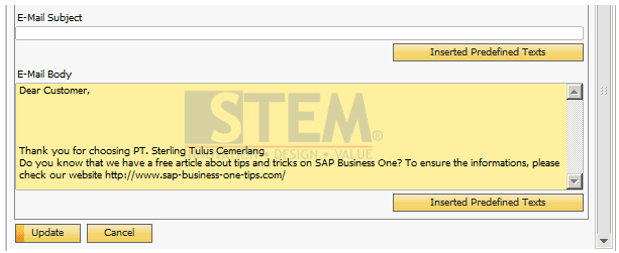 ---
4. To send the email that we have created,
we open the document that we selected on the settings which in this example is the Purchase Order, then we click the SAP Business One Mailer icon as shown below.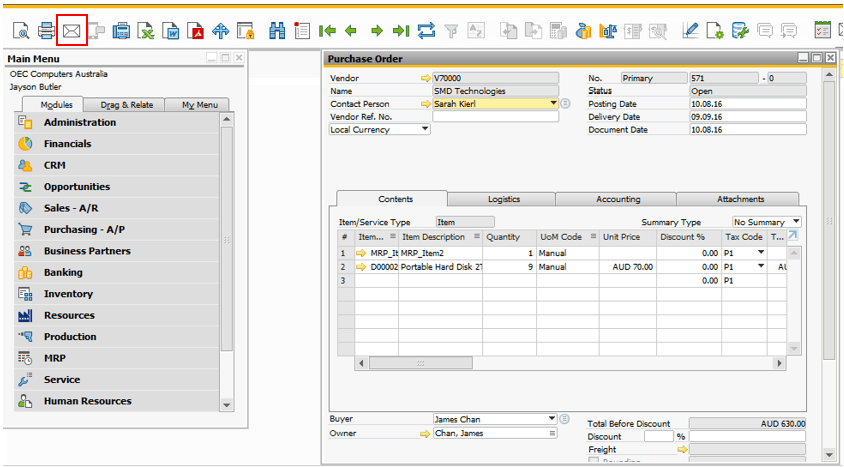 Then a system message will appear to confirm whether we want to include E-Mail along with this document

Choose Yes
And then a preview of the E-mail that we have made will be displayed,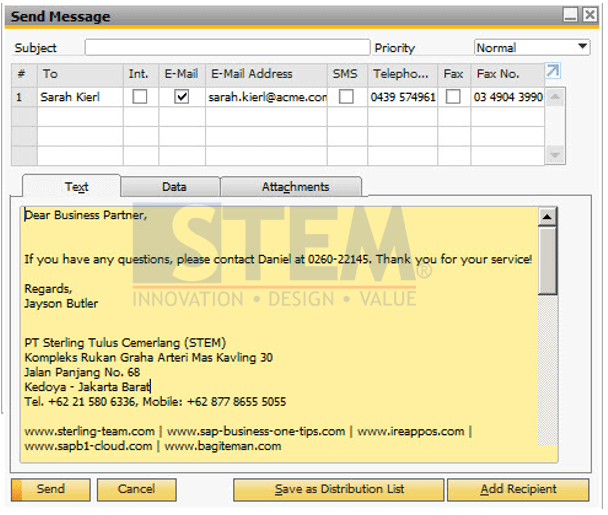 Then we press the Send button to send it.
Most Viewed Posts