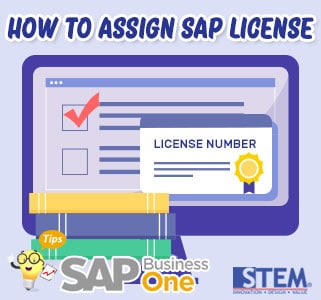 SHARE ON

Assigning an SAP license usually required when a new license is received, when the SAP Server installation is complete, or if you have just restored the database back up from a different server (different hardware key).
Here is how to assign an SAP license:
Login to SAP using the user manager.
Select the Administration menu > License > License Administration.

Click the Change button > click OK > select License Files Info.
The system will display the licenses available on the server, choose the license > click OK. The system will issue an info message to re-login.
The system will automatically re-log and please login again.
Enter again into the License Administration menu.
Check the type of license for the designated user.
For example, IT-MGR users are assigned to Professional User licenses.
Click Update.
Customize the user with the license assigned in accordance with the policies and procedures that are running.
Finished.
Most Viewed Posts