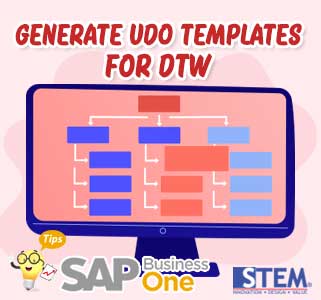 SAP provides facilities for creating new objects in SAP B1 to accommodate the information needed by each company.
Not only creating new objects, SAP B1 also provides facilities so that we can add new data to new objects using the upload feature via DTW.
However, before you can upload data via the DTW feature, a template must be prepared so that DTW recognizes the format of the uploaded data template. To start using DTW, you can open the Data Transfer Workbench then log in using the SAP login user.
Here is how you generate User Defined Object (UDO) Templates for Data Transfer Workbench (DTW):
Click on Menu Templates -> Generate UDO Templates.
Select the UDO Template that you want to generate.
Click the Browse button to specify the location for the templates.
Click Generate Templates.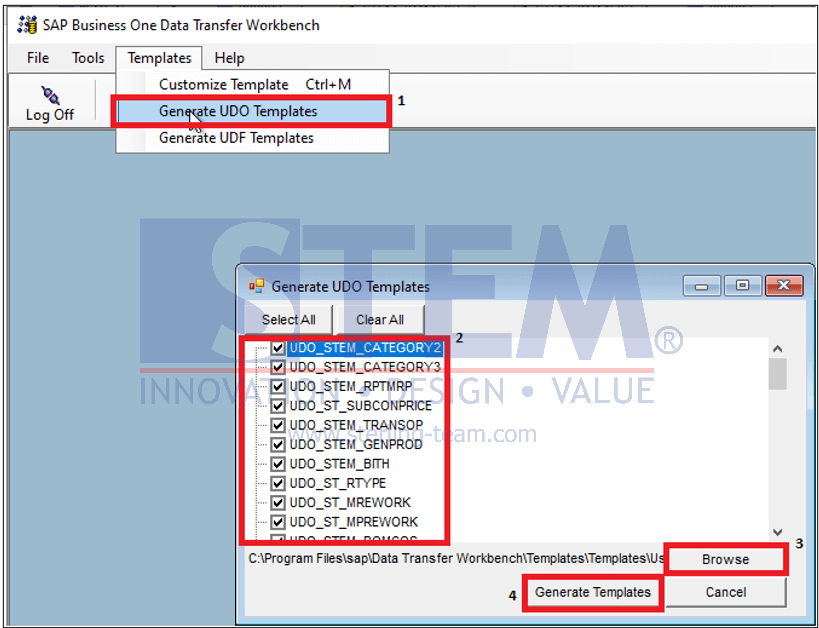 Also read:
Most Viewed Posts