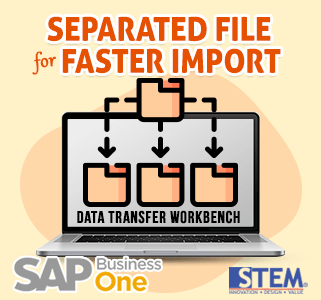 If you have a large amount of data and want to import it from Data Transfer Workbench (DTW), it may take a long time. For example, you want to import over 1000 master data and over 1000 transaction data.
Since SAP Business One 9.2, version for SAP HANA PL 04, you can speed-up the performance of the DTW by leveraging the multi-threaded capabilities of COM+ technology. When this process occurs, the import file separated into several chunks and the data imported through parallel sessions, making the import much faster.
How to do that? In the Data Transfer Workbench Log in window, tick the "Enable Faster Import"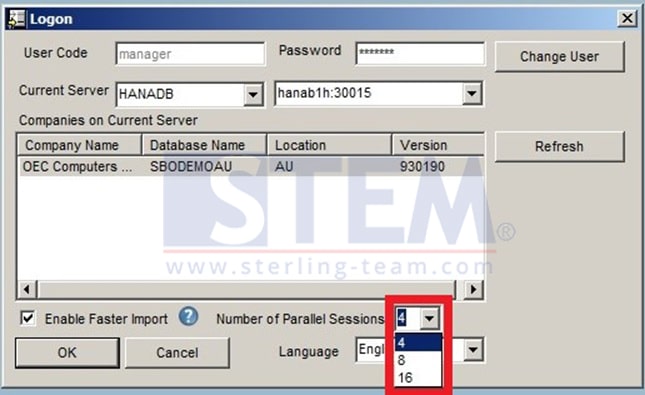 After you tick the "enable faster import," you can determine the number of parallel sessions which is the actual number of COM+ threads. The optimal number of threads depends on several parameters, such as hardware configuration. You can try changing this number and find out which option produces the best results. In general, the more threads, the better performance, but at a certain point, too many threads may lead to slower performance. As a rule of thumb, four threads usually provide better performance.
This option supports the following business objects:
Business Partner Master Data
Item Master Data
Sales Quotation
Sales Order
Delivery
A/R Invoice
Purchase Quotation (for update only, while not for add)
Purchase Order
Goods Receipt PO
A/P Invoice
Additional objects will be supported soon.
Note that this option is available only in SAP Business One, version for SAP HANA and is not supported on MS SQL version.
Also read:
Most Viewed Posts