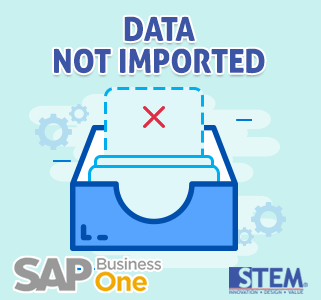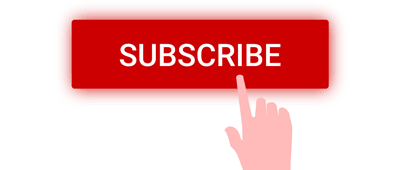 This could be your problem when you use Data Transfer Workbench for import some data to SAP Business One. There's no error, but somehow, you can't find any imported data on SAP.
First, when you try to click "Import", there's an error: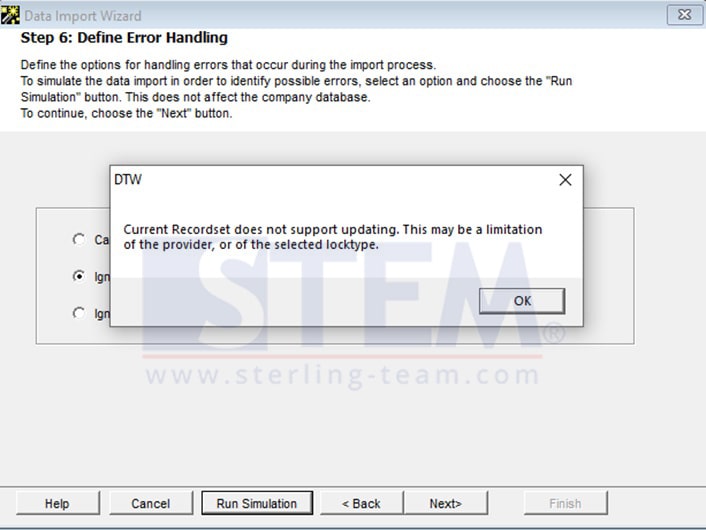 "Current Recordset Does Not Support Updating. This may be a limitation of the provider, or of the selected locktype." 
And after finish simulation, you can find on Detailed Log screen blank, none of the results appear. And you can't update the templates you have uploaded.
So, this happen when windows doesn't authorize or give permissions for DTW to make modification on your hardisk, and it can be solve with following solutions:
User must has administrator rights, and Run As Administrator when clicking to Data Transfer Workbench's icon.orYou can look with right click on DTW's icon, choose Properties > Shortcut (tab) > Advanced > tick Run As Administrator > Choose OK on Advance Properties screen > click Apply > OK

Try to install or reinstall Microsoft Access Database Engine, based on your microsoft office version. If you using Office 2016, you can download Ms. Access Database engine here
Well, this is how we managed to solve the error, and now we successfully import with Data Transfer Workbench to SAP Business One.
Also read:
Most Viewed Posts