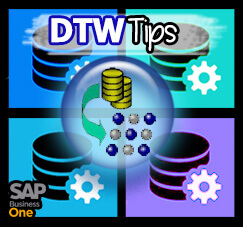 As you know, Data Transfer Workbench for SAP Business One is a powerful tools for update and upload any master data or transaction data to SAP Business One. It's a long journey with Data Transfer Workbench if you keep trying and it only shows an error, especially when you have a lot of User Defined Objects.
Here's some useful tricks:
Don't use any space [] character on your UDO's
UniqueID

and UDO's

Name

.

You can check on Tools > Customization Tools > Object Registration Wizard, select your UDO, choose one of them to check.
Choose Update an existing object, click Next, and you'll find the details about ID, Name, Type, or Table Name.
As example: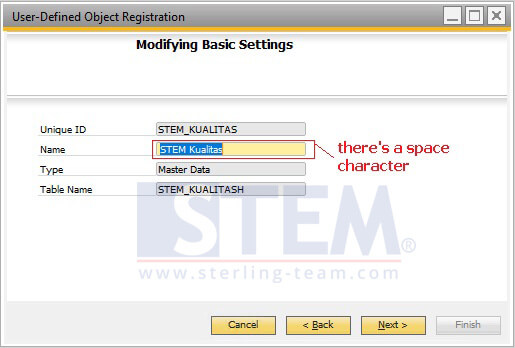 IN CASE YOU ALREADY HAD ANY SPACE:
When you try to create or generate UDO Template on DTW, it will be an error like "Unhandled exception has occured in your application. Retrieving the COM class factory for component with CLSID… Class not registered (Exception from HRESULT:…)"

Or, when you want to add/update any master data or transaction with Data Transfer Workbench (DTW), it'll be an error like:
"[UDO_NAME] has an invalid token" or'>' is an unexpected token. The expected token is '='. Line 1, position [].Check it out this step by step to re-create that error:
You choose one of the objects
Then select the file that you want to upload, and click Run Simulation first.
So, please change and update your UDO's name when there's no user who logged on to SAP Business One for avoid any inconsistencies data.
Also read:
Most Viewed Posts