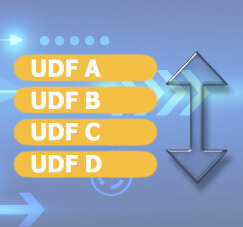 In SAP Business One, you can easily manage your UDF (user defined fields) as your own preference.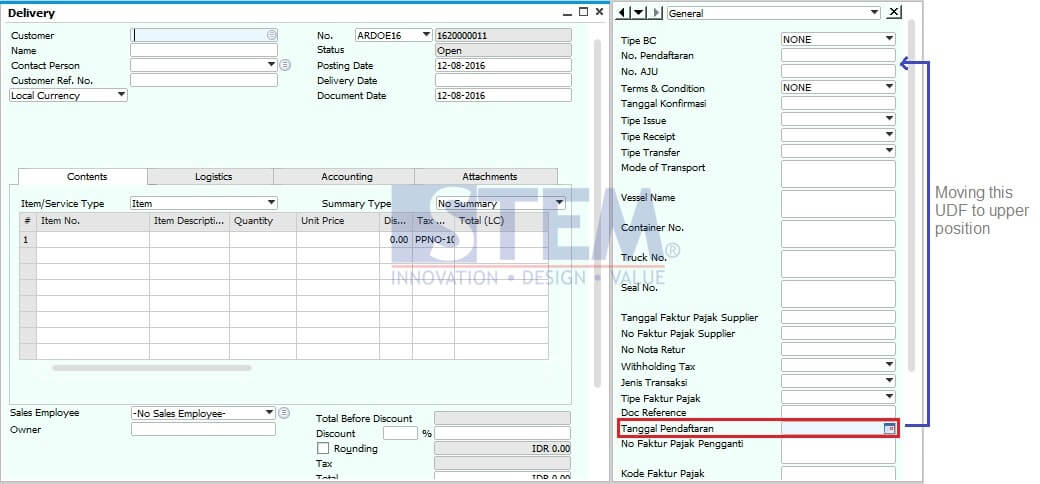 This is how to do:
Open

Tools

 – Customization Tools – Settings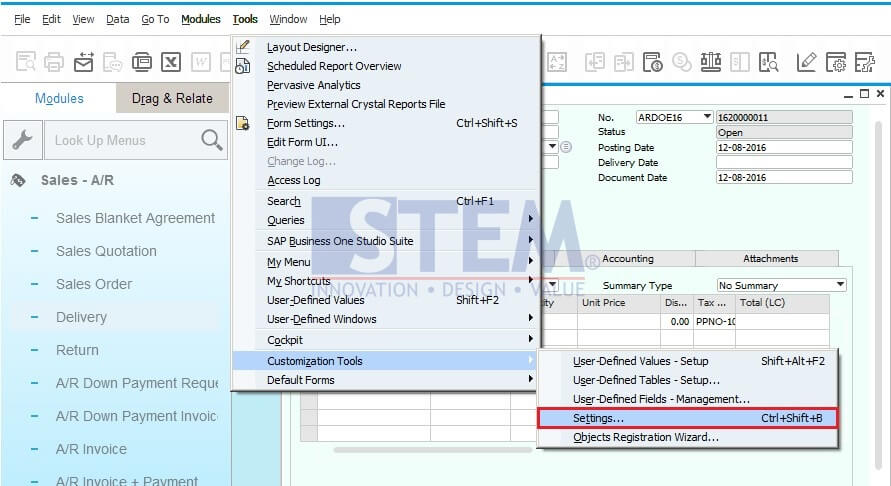 Choose one of the UDF that you want to move to another position.

For this example, I want to move "Tanggal Pendaftaran".
That written in "Order" field was 25. Change that number to 3, because I want to this UDF is next to UDF "No Pendaftaran"

After you change an order

You must to the same with all of another UDF's order.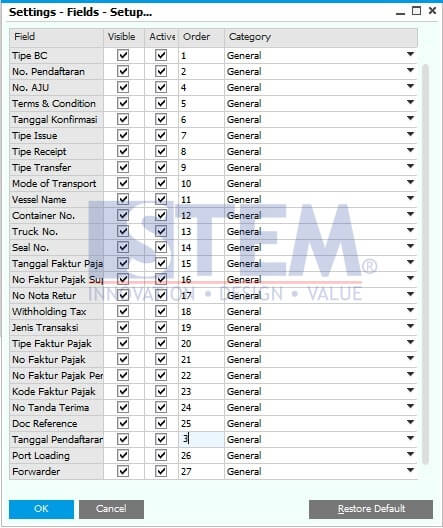 After done, please click OK , and now your UDF position will be change as you want.

Copyright © PT Sterling Tulus Cemerlang – 2016
Also read:
Most Viewed Posts