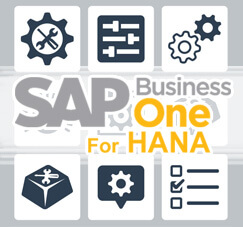 SAP Business One, version for HANA have in-memory analytical engine, capable of in-depth data searching using enterprise search feature (Since Version 9.1 and later). If you have user-defined object in your company database, you can also search data related to those UDO using same feature.
But, you must customize enterprise search settings so that feature will also include your UDO in the searchable object.
How to customize enterprise search settings:
On the top right of SAP Business One Client screen, click the search icon
Click the settings icon, and then click "Search Customization" menu
On the "Search Customization" window, search desired UDO name on "Searchable Business Object" textbox, then drag and drop desired UDO from "Unsearchable Object" sub-menu to "User-Defined Object" sub-menu.
You can define "visible" and "searchable" for each column in each table in your searchable UDO.
When you finished your customized searchable UDO, click "Apply" button to save settings.
When you search data related to your searchable UDO and other related object, system will display it for you.
Most Viewed Posts