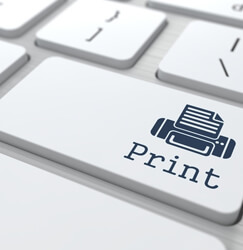 When it's time to print out the purchase order or sales order  or any other documents, we also need to keep the printed version in the system. Rather than exporting or scan it to pdf to save it later in the system, SAP Business One allows you to automatically export to pdf and save it to the system once you click the "Add" button.
Also read:
All you have to do is:
Set up the attachment folder
It's in "Administration" – "System Initialization" – "General Settings". Under the "Path" tab, set your "Attachments Folder"

Set up the printing preference
It's in "Administration" – "System Initialization" – "Print Preferences". Under the "General" tab, select the checkbox "When Adding Marketing Document, Use Attachments Folder as Default Path to Export PDF" and "Attach Exported PDF to Marketing Document"

Still in "Print Preferences" window, go to "Per Document" tab, and select which document you want to automatically save as attachment, and then select "Export to PDF"

So, every time you add a Document, it will automatically export to PDF using the default layout and then save it in attachment folder. (See Below Picture)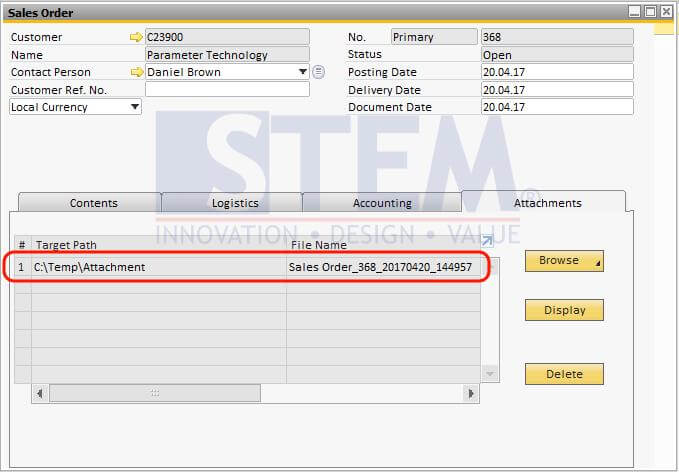 This feature available since SAP Business One 9.2.
Also read:
Most Viewed Posts