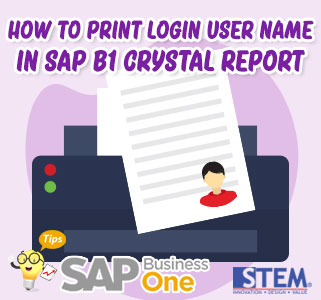 When using SAP Business One, if you want to print the user name that is logged in to SAP when printing a Crystal Report, then this can be done by adding the "UserCode@" parameter to the Crystal Report.
Here are the steps:
Open the report layout you want to modify, then select the View > Field Explorer menu to open the Field Explorer window on the right side of the display.

Right click on Parameter Fields and select New…


In the Name field, fill in "UserCode@", then in Value Options, fill in Prompt Text as information to help users fill in parameters when displaying the report. Then press the OK.


Drag the parameters you just created to the layout.

Import the layout you just created into SAP Business One.
You can see the steps for importing layouts in our previous article.
Also read:
Most Viewed Posts