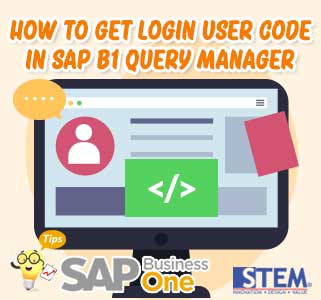 In SAP Business One, we can save the query we already created to Query Manager. We can use that query again for multiple purposes such as :
• Reporting
• Custom Alert
• Custom Approval
• FMS (Formatted Search)
Here, we give you quick tips on how to get Login User Code in Query Manager, so you can enhance your query. In fact, It's actually quite simple, but not many know yet. And, we are here to spill it for you. You just need to add $[USER] in your Query.
Example :
HANA :
SELECT T0."USER_CODE" FROM "OUSR" T0 WHERE T0."USERID" = $[USER]
SQL :
SELECT T0.USER_CODE FROM OUSR T0 WHERE T0.USERID = $[USER]
Result :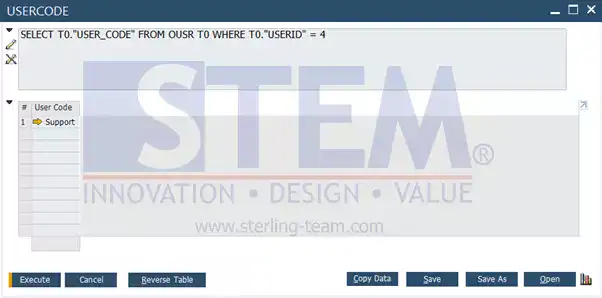 SAP Business One Tips – How to Get Login User Code in SAP Business One Query Manager
Now, you are ready to enhance your query for specific login users, good luck!
Also read:
Most Viewed Posts