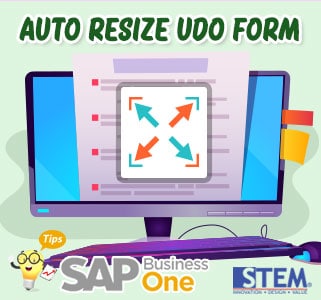 In SAP Business One, you can create a customized form based on User Defined Table and User-Defined Object with a seamless look. But if you didn't manage form behavior, for example, when you resize it, form components will be out of place.
So, to avoid this, SAP Business One provides a new feature in General Settings > Font & Bkgd Tab called "Auto Resize User Forms".
You can activate this feature, so your customized UDO form will be more seamless. and customers won't notice the difference between customized UDO form and standard SAP object.
This feature only available in SAP Business One version 10 (SQL and HANA), Patch Level 2, or higher.
Also read:
Most Viewed Posts