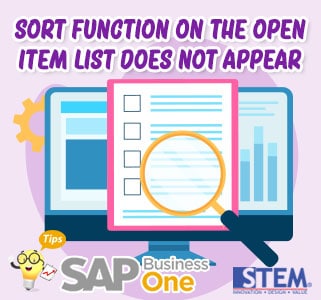 When accessing the open item list and user needs a sort function for a column, but the sort function is not found.
The reason is that not all of the data on the open item list has appeared. So to be able to bring up the sort function again, follow these steps:
Open the open item list, select the document you want to open, slide the cursor to the bottom.
If the total amount, net, tax, and original amount appears below, it means that all documents have appeared in full.
After the total value appears, right-click on the column and the "Sort" function will appear, or you can double click on the column header for the sorting table.
Also read:
Most Viewed Posts