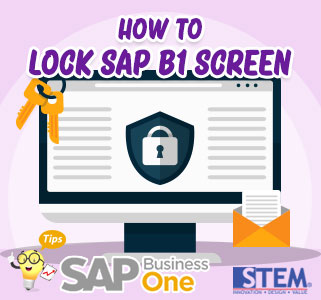 For security, SAP Business One provide a feature to manually or automatically lock SAP B1 screen when you need to leave your desk for a moment.
To manually lock your screen, click the icon in the toolbar on top of your SAP B1 screen
And if you want to setup SAP B1 to automatically lock the screen after some period of inactivity, follow this steps :
Go to menu "Administration" -> "System Initialization" -> "General Settings"
Choose tab "Services"
In "Screen Locking Time (Min)" put how long inactivity (in minutes) will trigger the screen lock.
Click on "Update" to confirm it.
Also read:
Most Viewed Posts