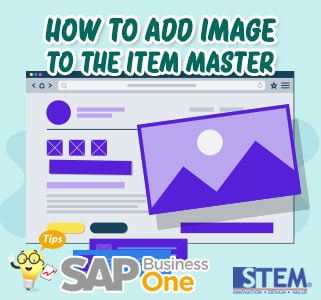 In the Item Data Master module, users can easily display images of goods according to the code, which makes it possible to help sales staff or warehouses to identify which items will be given to customers. The steps that must be carried out are:
The user must specify the location of the image folder, go to Administration > System Initialization > General Settings.
After entering the General Settings screen, select the Path tab, and specify the Image Folder.
After determining the location or location of the image folder, the next step the user can do is add an item image by opening the Master Data Item, then on the Remarks tab, and select the camera icon as in the screenshot below.
Select an image and update the item.
Note: every 1 item master can only have 1 image.
Also read:
Most Viewed Posts