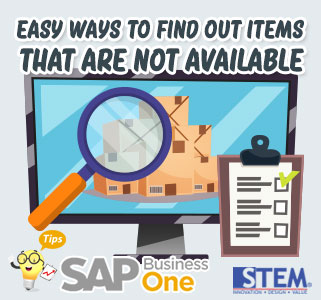 "My company continues to grow, Production and Sales are increasing, is it needed more effort to find out the items that are not available in order to do a purchase/production planning?". That's about the questions that are often asked. Now, if you use SAP Business One, the answer is "NO".
You simply open the Open Item List menu > Select Open Document as Missing Items
In just a few clicks, you can find out all items that are not currently available. From this report, you can easily do purchasing and production planning.
Also read:
Most Viewed Posts