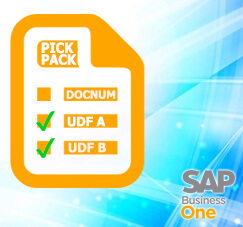 SHARE ON
We often use Pick and Pack Manager for daily operation to manage Sales orders, A/R reserve invoices, Production orders, Inventory transfer requests, or Pick lists. But for an old version of Pick & Pack Manager there's still a lot of inflexibility. One of the main concern is "Why we can't search base on our User Define Fields as a selection criteria?"
Now, with the recent update version of SAP Business One, there's a lot of enhancement and new flexibility to generate this report with your own preferences selection criteria, such as: custom User Defined Fields.
First, we have a sample of Used Defined Fields on Header & Details of marketing documents.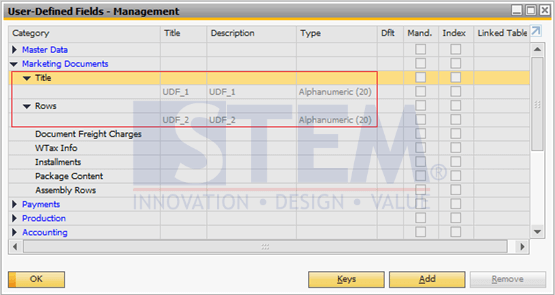 Then, when we want to create Pick List with Pick & Pack Manager, we can filter the display result using UDF_1 (your custom UDF) as your selection criteria.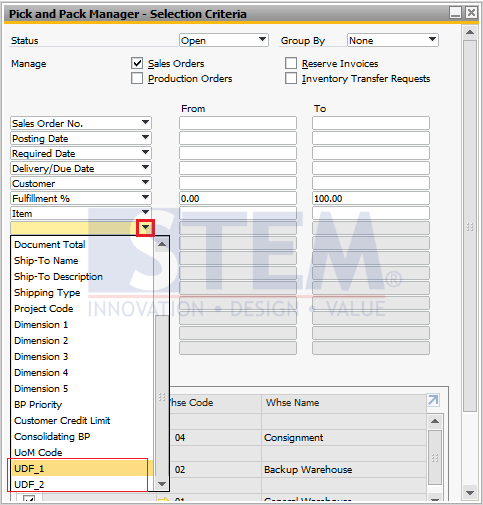 This function only available in SAP Business One 9.2, version for SAP HANA and SAP Business One (SQL Version).
Copyright © PT Sterling Tulus Cemerlang – 2017
Most Viewed Posts