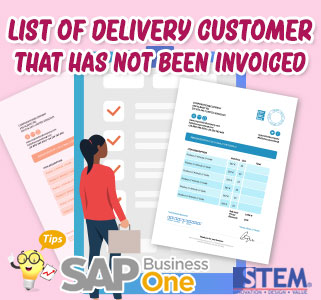 Do you know, that in SAP Business One, there are many informations that we can access easily? Even if you are looking for a list of all deliveries to a customer that has not been invoiced.
You can directly access the information by following these steps :
Go to "Business Partner Master Data"
Look for the Customer that you want to get the list of un-invoiced delivery.
Click on the Golden Arrow next to the Deliveries field. The value inside the field is the amount of total un-invoiced deliveries.
When you click the Golden Arrow, the system will show the list of deliveries that have not been invoiced.
You can click again in the Golden Arrow in each document to see the detail. You can also directly do "Copy To" AR Invoice if you want to create the invoice.
Most Viewed Posts