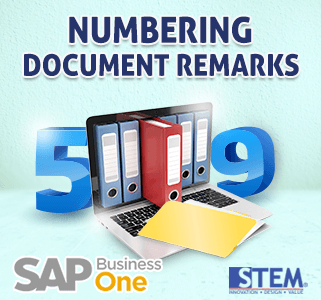 Every single time when you want to create a document on SAP Business One, you always see a remarks automatically filled at the bottom side of the document which contains base document number. For example, when you want to create GRPO document based on specific Purchase Order, that will be filled on GRPO's remarks like this:
But, that "automatic" remarks can be changed, you can also set with BP Reference Number, how to set that?
Open menu Administration > System Initialization > Document Settings.
Choose tab General, then choose "Document Remarks Include:"
Choose it base on your own preference, using base document number or using BP reference number.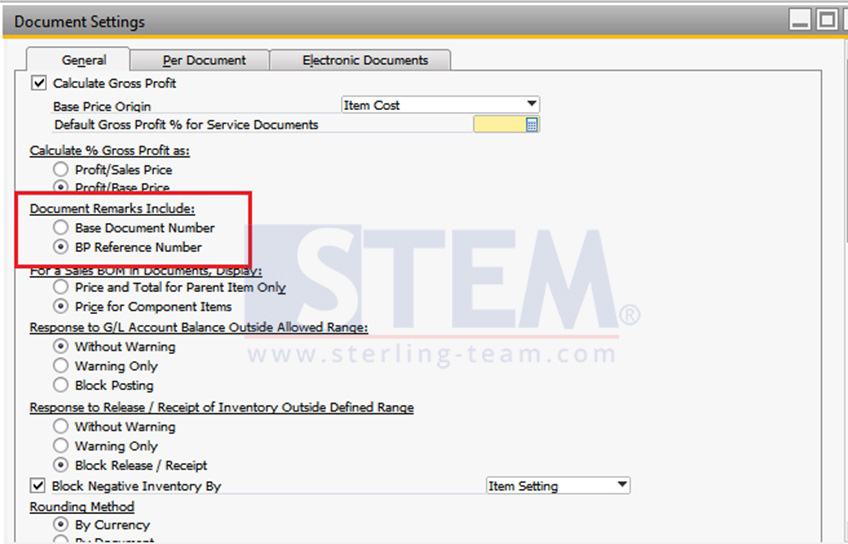 If you choose BP Reference Number so, your document remarks will be automatically set with a reference from business partner.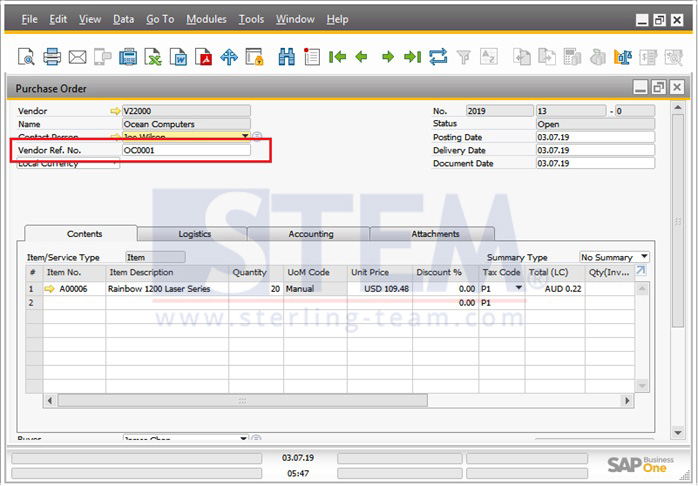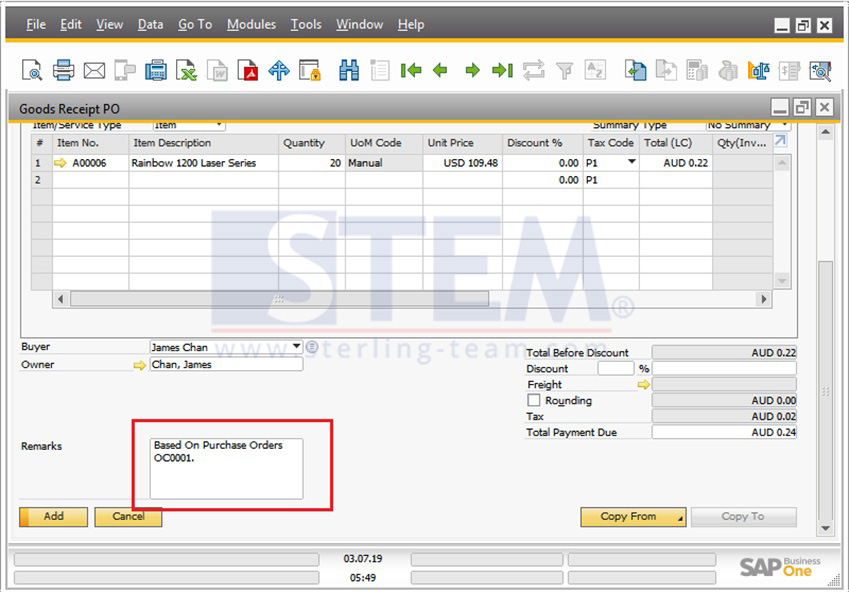 Available on SAP Business One version 9.0 and higher.
Also read:
Most Viewed Posts