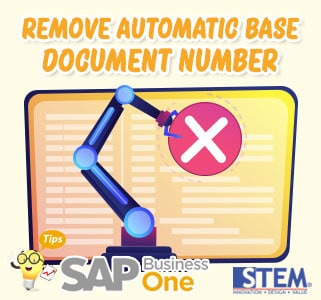 SAP Business One allows you to copy the base document to the target document. And the Remark column will be automatically filled with the base document number or BP Reference number for the base document. Because, on the SQL version of SAP Business One 10.0 FP 2008 and SAP Business One 10.0 FP 2008 HANA version, the Remark fields that you copy from the base document can only contain comments that entered manually by using these settings:
In the SAP Business One Main Menu, select the Administration menu > System Initialization > Document Settings > tab General
In Document Remarks Include: Select Manual Remarks Only
If you select the Manual Remarks Only, when you copy a base document to the target documents, the Remarks field in the target document will only show you the manual remarks entered in the base document.
Most Viewed Posts