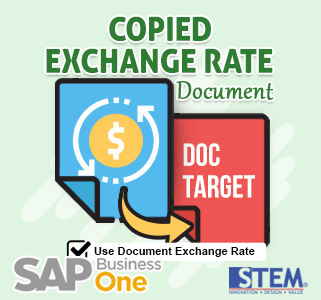 When you create a document on SAP Business One with foreign currency then you need to set a foreign exchange rate based on the current date exchange rate. If you create a sales order (for example), then you create an AR Invoice on different day, so your rate on invoice will be set differently with a previous rate on sales order.
If you didn't want a different on exchange rate when copying from base document to target document, you can go to menu Document Settings (Administration > System Initialization > Document Settings)
Then, please tick on option "Use Document Exchange Rate When Copying to Target Document"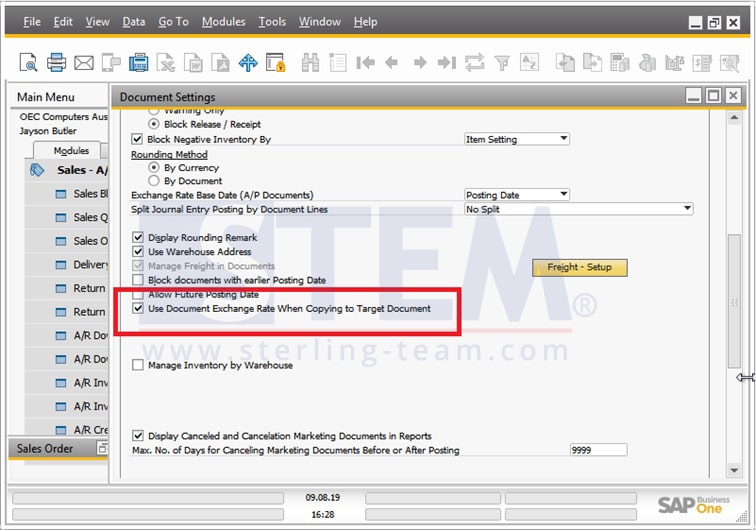 You can see on the exchange rate table for AUD to USD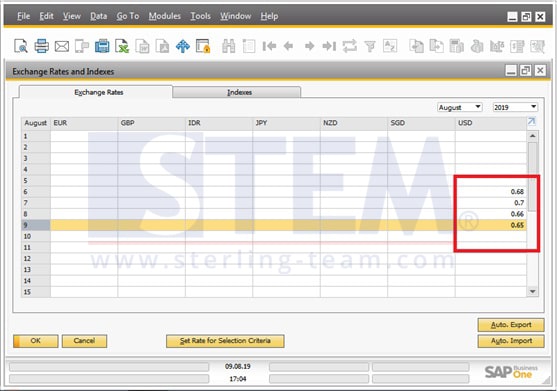 Then, create a sales order with a posting date on August 6, with rate 0.68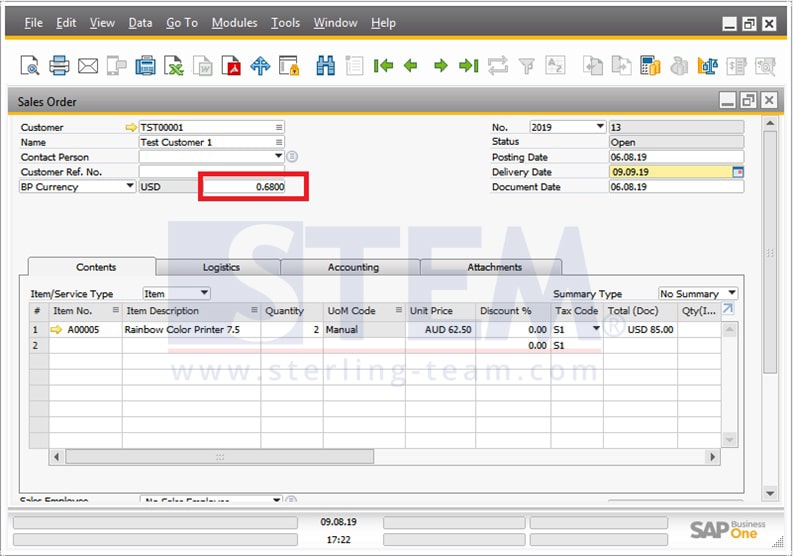 next, Copy to A/R Invoice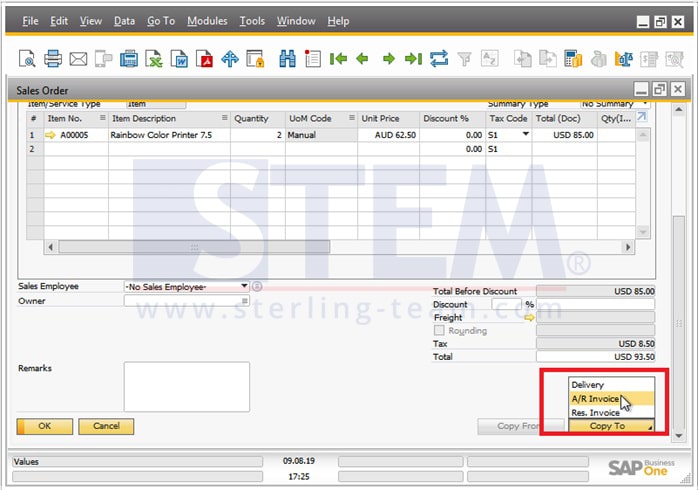 So, system will automatically change rate on A/R Invoice, it will follow the base document's rate even there's a posting date difference.
If you not set on Document Setting, so, the rate on system will always automatically set based on current date when that document will be post.
Available on SAP Business One version 8.8 and higher.
Also read:
Most Viewed Posts