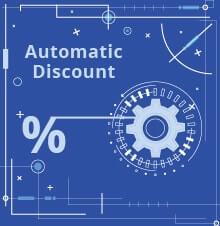 Supplier's invoice sometimes not comes in details. It's only show the qty, unit price and the total price, while we need to see the discount percentage.
To help you with that, SAP Business One has the ability to calculate the discount percentage right after you input the total price.
Simple yet helpful, so you don't need to get your calculator out to see the discount.
Most Viewed Posts