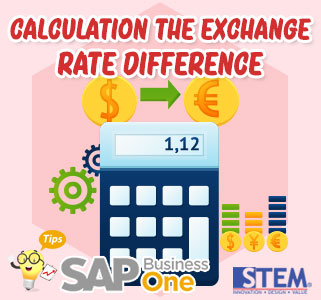 SHARE ON
Used when you maintain foreign currency (FC) business partners or chart of accounts. In SAP Business One, the bookkeeping always using the local currency (LC). Daily fluctuations in foreign currency (FC) exchange rates may cause mismatches between the balances in foreign currency (FC) and local currency (LC)
SAP Business One provides recommendations for executing exchange rates difference periodically, and this always doing at the end of the month and year.
To do the exchange rate difference, follow these steps:
In the SAP Business One main menu, select the 'Finance' menu → select the 'Exchange Rate Difference'
In the Exchange Rate Differences – Selection Criteria, Complete the required information.
You can calculate the difference in exchange rates based on a business partner or G / L account.
Execute
In the 'Exchange Rate Difference' window, ticked the account that will be calculated
Click 'Add'
SAP Business One will automatically post the journal entry of this activity in accordance with predetermined information.
Most Viewed Posts