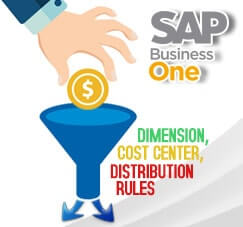 You can make your Profit and Loss Statement more specific for all of your expenses, but you still need more cost center. The cost center you define here represents the respective division or department, and is used to consolidate the expenses and revenues resulting from the ongoing activity of the specific organizational unit.
There's a simple way to understand about the differences between Dimension, Cost Center, and Distribution Rules.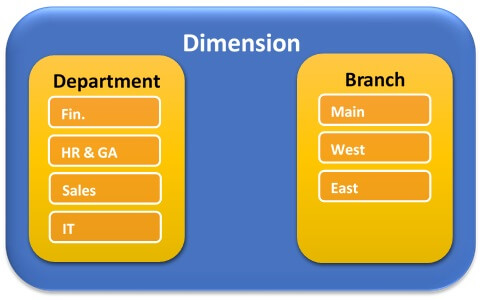 On a picture above, there's two Dimensions: Department and Branch.
And on Dimension Department, there's 4 cost centers: Fin, HR & GA, Sales, IT.
For Dimension Branch, there's 3 cost centers: Main, West, East
Also read:
Dimensions configured in the system provide customers with multiple views of an expense and revenue analysis. So, the company will be facilitated to seeing their expense and revenue with 2 viewing methods, based on department or branch.
Inside of each dimension, you can insert multiple cost center. As more cost centers are added to the system, your Profit and Loss Statement will be more detailed.
Each of your cost center will directly represented to one specific Distribution Rules with allocation value 100%. But, you can also create another distribution rules that combine with multiple
cost centers.
Example:
Cost Center A (created by user) à Distribution Rule A (auto-created by SAP, allocation value: 100%)
Cost Center B (created by user) à Distribution Rule B (auto-created by SAP, allocation value: 100%)
Distribution Rule X (created by user), with these details:


NOTE:
Dimension: This field appears with a drop-down only when you selected the Use Multidimensions checkbox on the Cost Accounting tab of the General Settings window under Administration > System Initialization> General Settings
How to add new dimension:
Open menu: Financials > Cost Accounting > Dimensions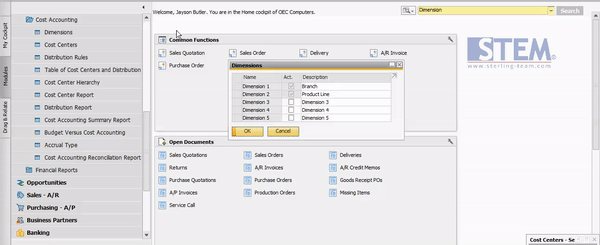 How to add new Cost Center & Distribution Rules:
Open menu: Financials > Cost Accounting > Cost Center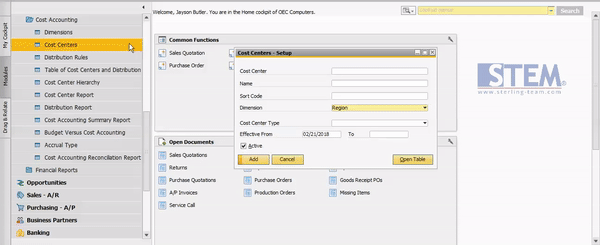 Most Viewed Posts