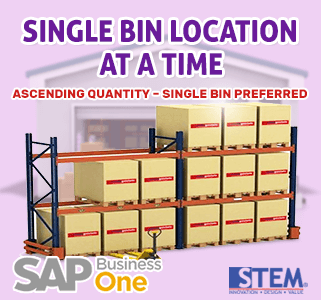 When managing Bin Locations in Warehouses we need to determine several working methods that best fit for our business. For example automatic allocation on issue and on receipt. In order to allow us to do that, SAP Business One introduces additional allocation on issue method: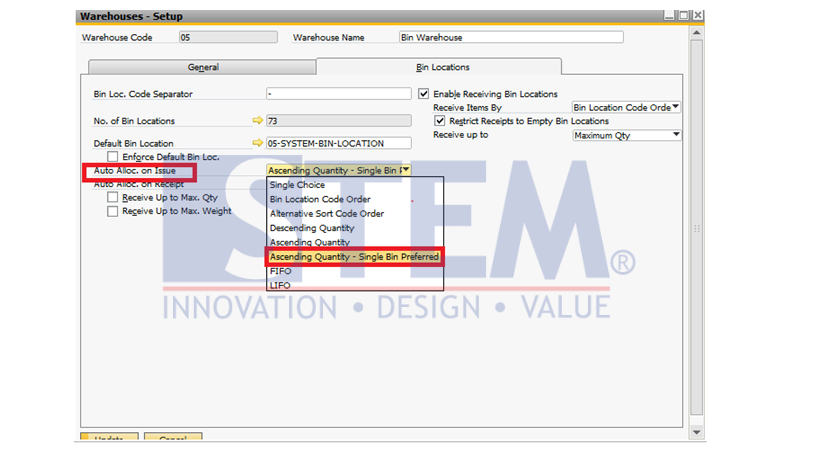 The 'Ascending Quantity – Single Bin Preferred' method sequences the bins containing the relevant item in ascending quantity and the allocation is done from the first bin that fully satisfies the required quantity.
If no bin satisfies the total required quantity then ordinary ascending quantity allocation takes place.
Also read:
Most Viewed Posts