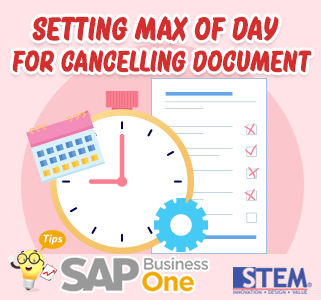 We need to maintain the process of canceling a marketing document. One way to prevent a document from being embedded is to cancel the time limit of the document creation date so that the journal that is formed from the document does not change without control.
SAP Business One provides a feature where we can specify a deadline for a document to be canceled. To set it up we enter the menu :

Document Setting -> General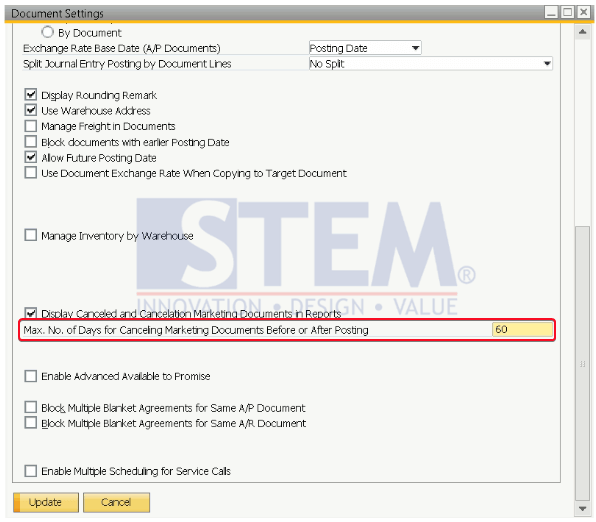 On that menu, enter the maximum number of days to cancel the document, then select Update
After the update, the settings take effect and there will be a warning when canceling documents exceeding the maximum days specified.
For example we enter the number 60 days, after 60 days documents are posted then the document will not be able to be canceled.
"Cancellation is not possible: posting date exceeds limit of 60 days for allowed for cancellation"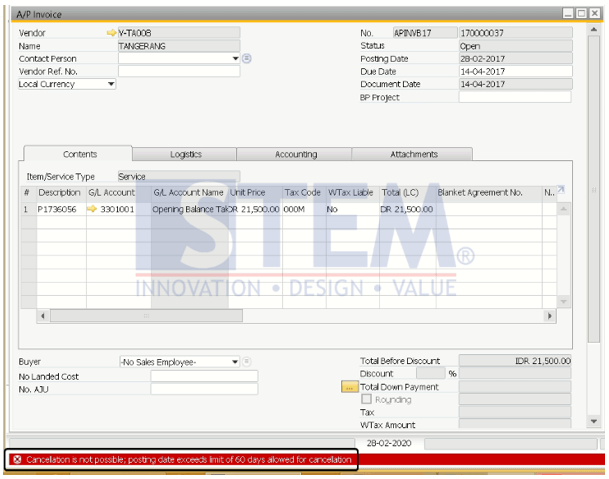 Also read:
Most Viewed Posts