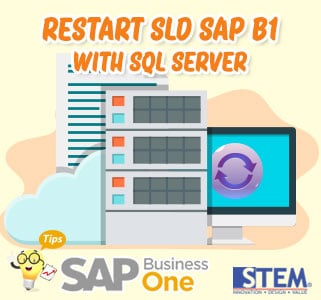 In the previous article about SAP Restart Service based on Linux, we have shown how to Restart service SAP HANA on the SuSE Linux operating system, this time we want to share tips on how to Restart service in SAP system which uses Ms SQL databases in windows.
Here are some steps to restart the service:
Solution 1: Restart Service
Restart Service Landscape Directory for SQL Server Database Types if SLD Error appears when the SAP program is Run.
Open the services.msc.

Find the SQLSERVER > right click > select restart.





Restart the SAP Business One License Manager.





Restart the SAP Business One Server Tools Service.





Restart the TAO NT Naming Service.





Finished.
Solution 2: Create a New Windows User
If Solution 1 doesn't work
Open the Control Panel > select add or remove user accounts.

Select Create New Account.

Fill in the username and set as an administrator, then select Create Account.

The next step is to log off.

Enter back to Windows with a new user.

Finished.
Most Viewed Posts