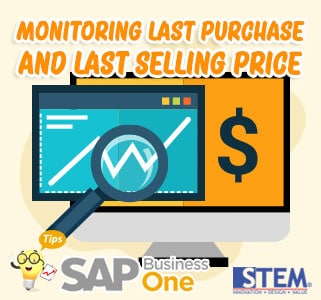 The purchase price in every supplier/vendor maybe can different, including the Selling Price can differ in every customer too. Did you have a problem with monitoring the Last Purchase price and the Last Selling Price? With SAP Business One, you will not get this problem.
Open the Inventory Menu → Inventory Report → Last Price Report.
Filter the report that you want to show.
• By one Vendor or one Customer
• By all Vendors or all Customers
• By Quantity
• And many more
With SAP Business One, you can monitor all prices in 1 window … the Last Price Report.
Also read:
Most Viewed Posts