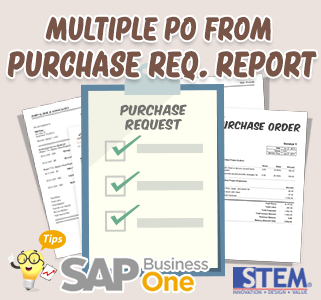 Tips SAP Indonesia – Purchase Request is a purchase request from the company which, if approved, will be further processed to become Purchase Quotation / Purchase Order.
In SAP Business One there is a feature called 'Purchase Request Report', used to see Purchase Request that User / Employee created. In addition to viewing Purchase Requests, the feature also allows users to directly create several Purchase Quotation/Purchase Order.
Purchase Request Report is accessible from the Menu :
Purchasing – A/P > Purchasing Reports -> Purchase Request Report.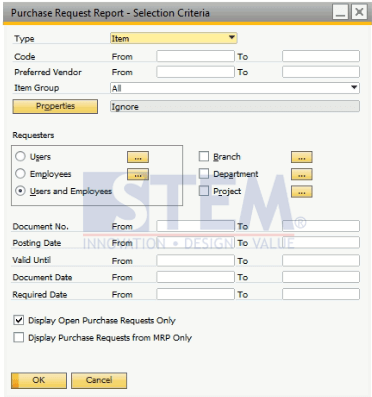 Select the desired criteria, then press OK, the information will appear according to the criteria selected.
Choose Type: [Item / Service]
Item Type: For purchasing goods, can be filtered again according to Item Code, Preferred Vendor, Item Group, or Properties
Requesters allow only to view Purchase Request Documents, from certain Users, Employees, Departments, or Projects.
Other Information apart from Type and Requesters, Information can also be filtered from the Document Number, Document Date, and Date of Requirement.
Tick the Display Open Purchase Request Only to display only the Purchase Request documents that have not been processed
Tick the Display Purchase Request from MRP Only to display only Purpose Request documents from the MRP Process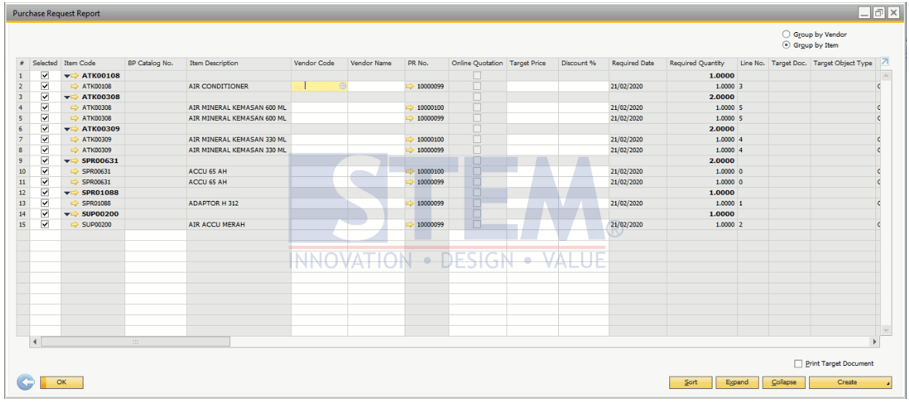 Select all Items to be processed as Purchase Quotations / Purchase Orders, select Vendors and enter the required information such as prices or discounts.
Press the Create Button and Select Purchase Quotations / Purchase Orders. The message "target documents will be created automatically for the selected rows" will appear, to continue Press Yes.
Purchase Quotations / Purchase Orders documents will automatically be formed based on the selected data. These documents will be merged based on the Vendor chosen.
Also read:
Most Viewed Posts