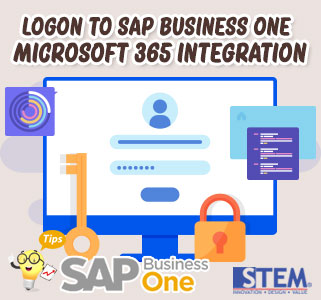 If you can integrate with Microsoft 365, you can Export Word and Excel documents. Previously, you had to configure the office 365 SAP Business One web application. The web application is connected to the landscape directory system which manages the SAP Business One user identification and contains the Template Management page and the configuration.
To log in to the web application, follow these steps:
In SAP Business One Main Menu, select Administration > System Initialization > General Setting > Select Path Tab
In the Export Word and Excel File To section, select OneDrive, you can find the SAP Business One Microsoft 365 Integration link.
In the Logon page, select the company for which you want to configure SAP Business One Microsoft 365 integration, and enter your SAP Business One username and password.
Click Logon.

The Template Management page appears.
Notes:
You have come to the starting page where you configure SAP Business One Microsoft 365 integration. To complete the configurations, continue with the procedures in Setting Up Your Applications.
This feature only available in SAP Business One 10.
Also read:
Most Viewed Posts