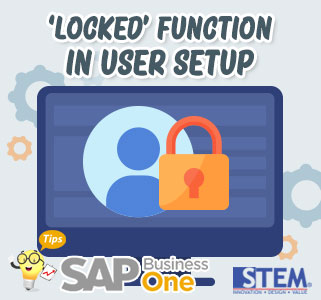 SHARE ON
The function of this feature is to lock the user because it not active or resigned from the company so that the user cannot log in again.
Follow these steps:
From the SAP Business One Main Menu, select the Administration menu→ Setup → General → Users
After that, ticked 'locked' on the user that will be locked/is no longer active.
When the user's login using a user that has been locked before, the notification will appear that the user has been locked and cannot login again.
Most Viewed Posts