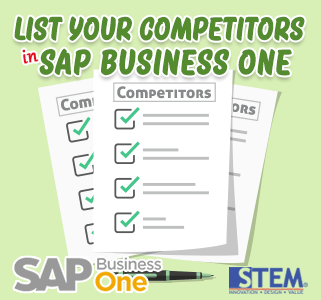 Did you know that SAP Business One provides you a menu where you can record your competitors? Also, you don't have to record it on the Business Partner Master Data.
Just go to the menu:
Administration -> Setup -> Sales Opportunities -> Competitors.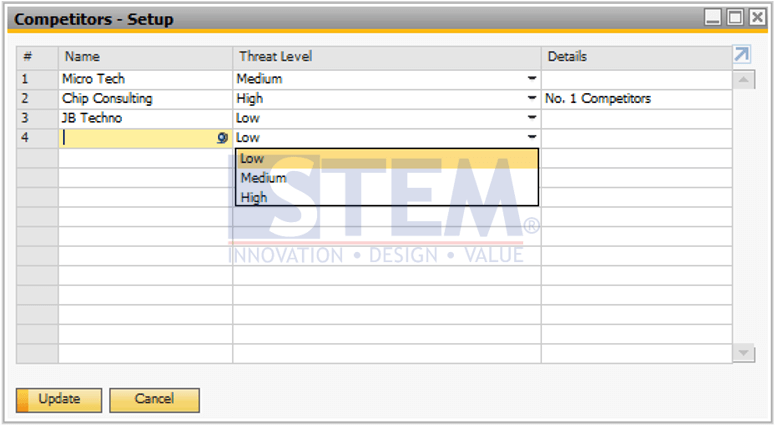 On the new Row, you can input your competitor name and define their Threat Level. You can fill any other information about your competitor on the Details column.
If you finish entering all of the information, click the Update button.