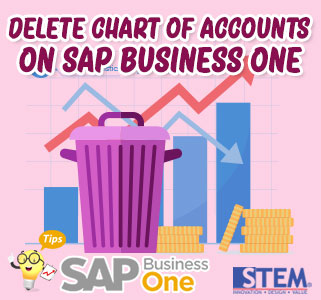 When a company implements SAP, SAP Business One will provide options to define the Chart of Account, namely:
Pre-defined Chart of Account Templates
Import Chart of accounts from the old system
Define a new Chart of Account
If companies choose the Pre-defined Chart of Account Templates, they certainly don't have to bother creating new data or matching old data to the latest system. However, when using the Pre-defined Chart of Account Templates it means that we match our data with existing templates on a system that has already been created which may contain more data from the template and we don't use it. To remove the unused CoA the way to do is:
In the SAP Business One main menu, select Administration menu > Setup > Financial > Edit Chart of Account.
In the Edit Chart of Accounts – Selection Criteria window select the CoA criteria you want to delete.
Press OK.
The Edit Chart of Account window will appear.
Choose which CoA you want to delete from the G / L Account by right-clicking > Advanced > Delete Account.

Then click Update.

Note: Accounts that have been used in a transaction cannot be deleted.
Also read:
Most Viewed Posts