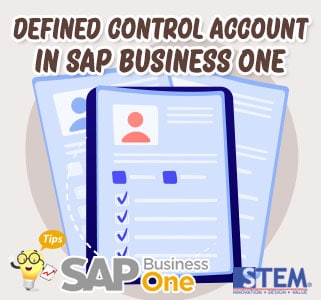 Account Control is generally used to map Business Partners to the Chart of Accounts. Account Control on SAP Business One has several advantages:
We can create Account Controls on the Chart of Accounts as well as Business Partners in different Masters.
No need to make a Credit / Debit on General Ledger.
Here are the steps to activate Account Control on the Chart of Accounts:
On the SAP Business One Main Menu, select Financial Menu> Chart of Account.
Make sure the Chart of Account window is in Find  mode.
Determine the account that will be used as Control Account.
Then check the Control Account section.
Press the Update button.
The account can be used as a Control Account.
Also read:
Most Viewed Posts