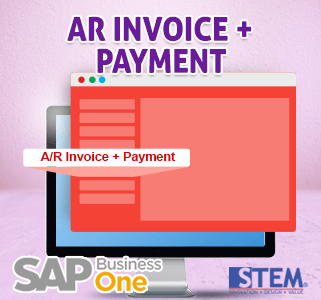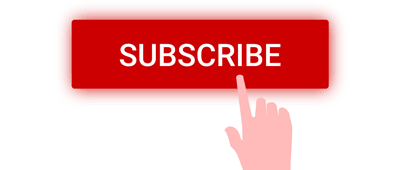 There's a menu with title "AR Invoice + Payment" under Sales Module on your SAP Business One.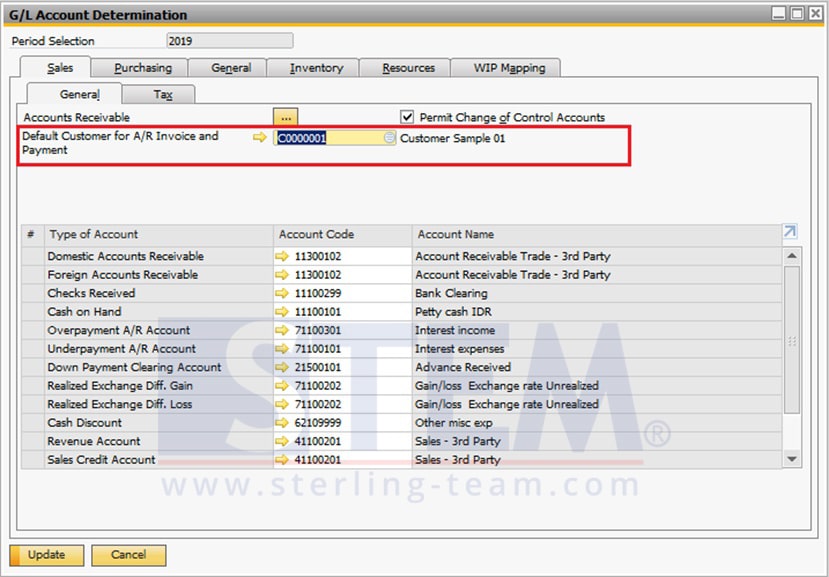 Menu "AR Invoice + Payment" created specially for one-time customer, where you can set it up at G /L Account Determination to standardize the customer to be billed and immediately make a payment.
Then, you can enter to menu "AR Invoice + Payment" under menu Sales A/R > A/R Invoice + Payment
After you enter the customer's name that has been set to be one-time customer in the G / L Account Determination, that will immediately be copied to the AR Invoice screen as below: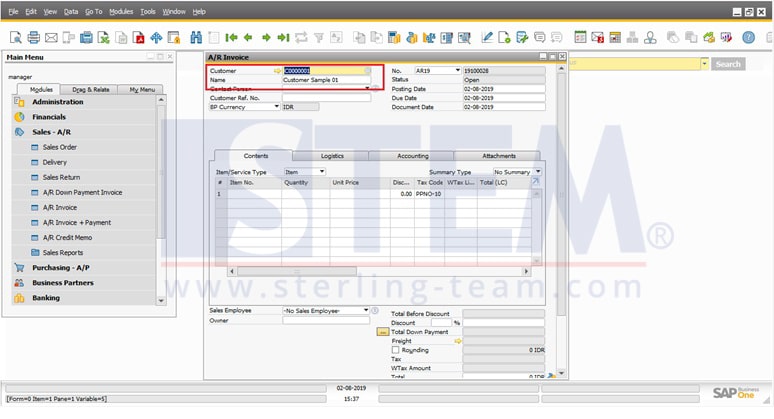 Then when you enter the item to be billed and want to add it, the Payment Means screen will appear indicating that the invoice must be paid directly by the customer.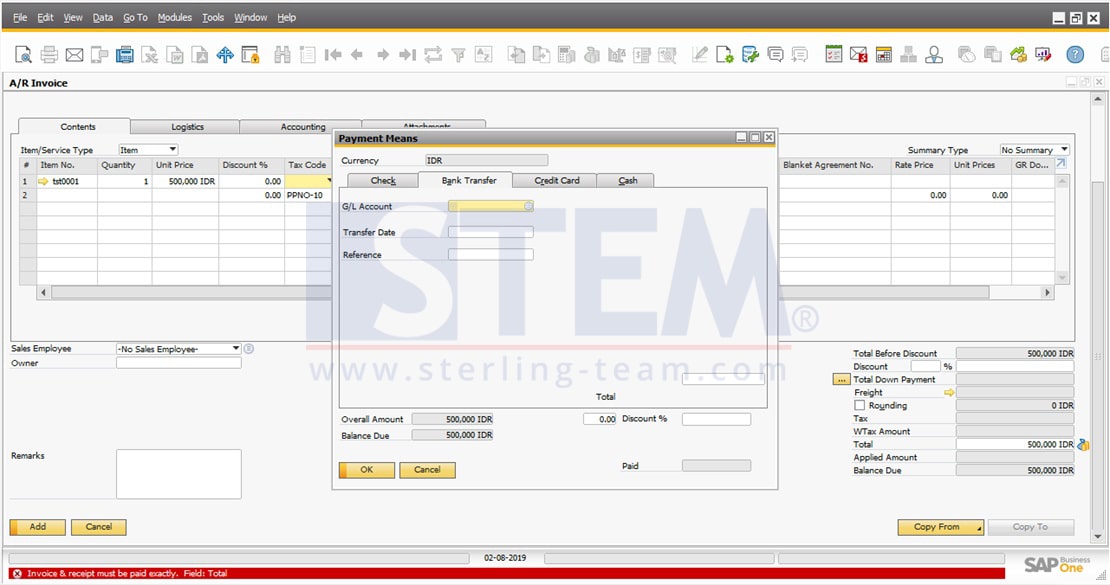 *Notes: The payment amount cannot be paid partially, a notification error will appear if the payment does not match the invoice amount.
The partial mode can't be implemented, because this feature is more suitable for used by One Time Customers who make direct transactions in full amount.
Most Viewed Posts