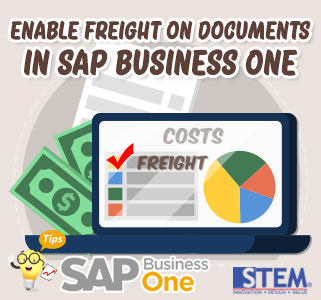 SHARE ON
Freight is used to record additional costs such as Shipping Costs, Import Duties, or Shipping Insurance Costs at the time of the purchase transaction or sales transaction.
Then, how do you enable Freight on Documents in SAP Business One?
Pada Menu Utama SAP Business One, Pilih Administration menu → System Initialization → Document Setting
Check 'Manage Freight in Documents' to enable Freight in Documents.
After checking Manage Freight in Documents, an Additional Freight Field will appear in the Purchase and Sales Document.
Most Viewed Posts